Dear Friends,

Today marks the beginning of our 40th year of operations where we celebrate an organization born out of the visionary collaboration between Jill Tarter and Tom Pierson. While our initial focus centered on expediting the Search for ExtraTerrestrial Intelligence (SETI) and delving into the right-side variables of the Drake Equation, our journey has evolved to include a multidisciplinary exploration of the cosmos and the origins and evolution of life.
As we embark on a year of celebration leading up to our 40th anniversary, we stand at a pivotal juncture, buoyed by a transformative $200M bequest from our friend and colleague, Franklin Antonio. His gift doesn't alter our core mission, but it empowers us to undertake bolder science endeavors, advancing research frontiers on and beyond our planet. It enables the development of critical new technologies and crucially, it establishes an endowment for the Hat Creek Radio Observatory and the Allen Telescope Array (ATA) – the world's only radio telescope specifically engineered for SETI research.

Reflecting on our trajectory—from early rudimentary radio telescope searches for signs of technology beyond our solar system to today's profound knowledge of the ubiquity of exoplanets, we recognize the tantalizing possibilities for life beyond Earth. With more than 100 research scientists and affiliates covering nearly all the natural sciences, our collective pursuit remains unwavering: to seek out life and intelligence elsewhere in the Universe.
In tandem with groundbreaking scientific endeavors, our Center for Education champions STEAM education, inspiring learners of all ages, with a particular emphasis on providing resources to underserved communities. Our Center for Outreach engages millions globally, narrating awe-inspiring stories of discovery and our Artists-in-Residence program explores the intersection of art and science and the power of art to both inform and inspire.
Our odyssey is far from over. Throughout the year, we'll unveil special events to celebrate this significant milestone, and we extend a heartfelt invitation for you to join us in this cosmic celebration.

Stay tuned for an extraordinary year ahead!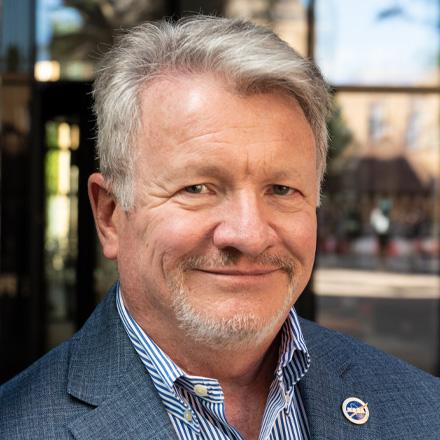 Bill Diamond,
President & CEO
SETI Institute