Marseille, August, 31 2017. Unistellar will unveil the design of its revolutionary new Enhanced Vision Telescope (eVscope™ ) in September at IFA Next in Berlin, along with details of its upcoming worldwide crowdfunding campaign to fund the production of this telescope capable of giving amateurs unprecedented views of the Universe thanks to its light amplification technology.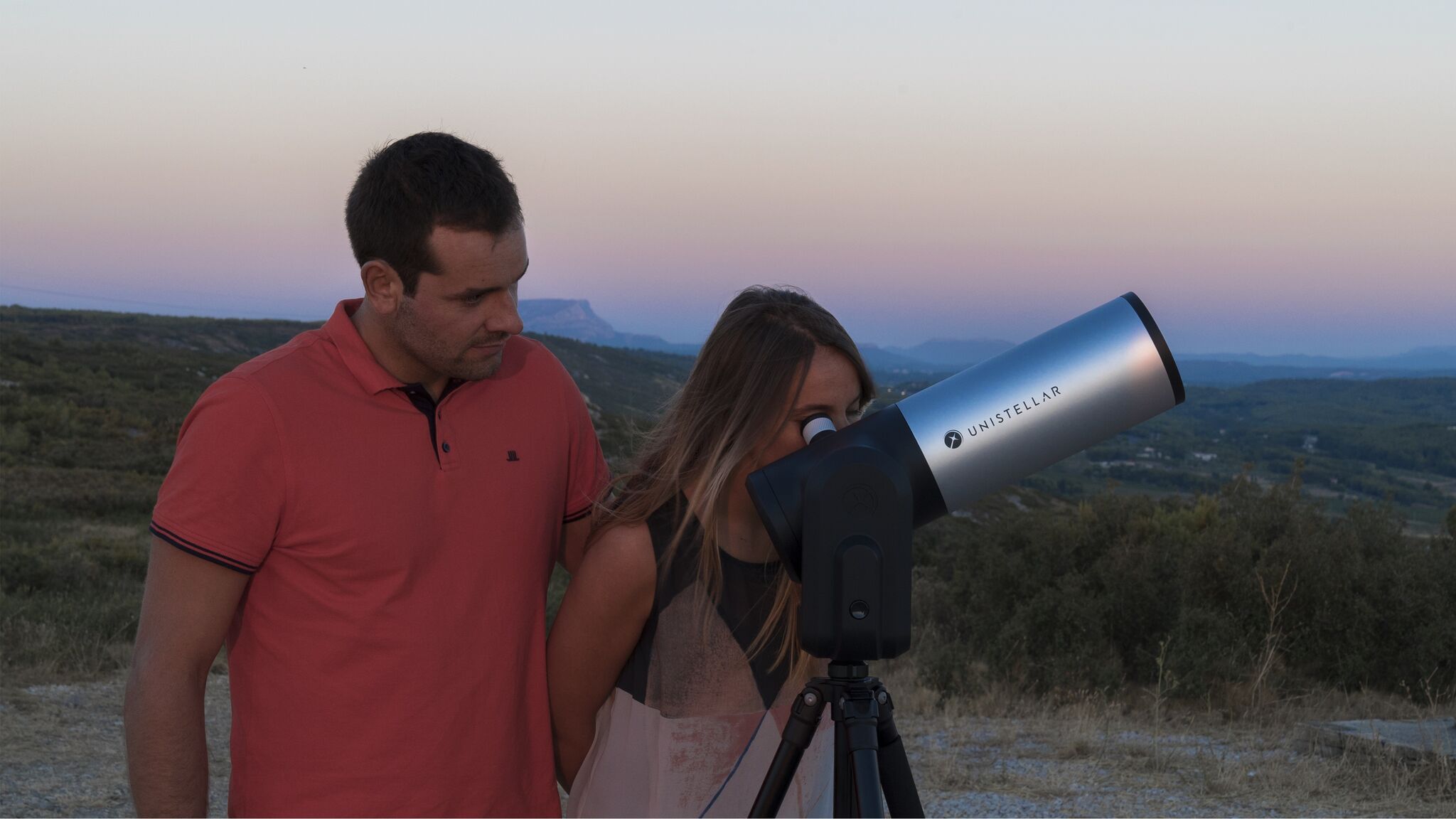 This event comes shortly after Unistellar's announcement of an exciting new scientific partnership with the SETI Institute in Silicon Valley. That partnership will develop and deploy many powerful citizen-science features of the new mass-market telescope.
Demonstrations of Unistellar's technology have been taking place all summer, and participants such as Leo Tramiel, amateur astronomer and co-inventor of the Commodore PET agreed to share their reactions:
"I was not really sure what to expect the first time I looked through the prototype.  I was looking at a compact 4.5-inch Newtonian telescope pointed at the Ring Nebula, an object I have seen many times. I expected a tiny ghostly ring but instead saw this vivid, intensely colored planetary nebula, just like what you see in books," said Tramiel. "The few people who got the chance to use this device that evening were incredibly impressed," he added. 
At IFA Next, Unistellar CEO Laurent Marfisi will demonstrate the eVscope's many revolutionary features and talk about opening "new frontiers for exploration, interactive learning, and citizen science" through Unistellar's technology (IFA Hall 26a, central stage, September 5th, 10:20 a.m.).
"The eVscope will make astronomy more rewarding, educational, and popular than ever before," said Marfisi. "Our goal is to give users, whether novice or expert, the opportunity to make important contributions to science while they enjoy their star-gazing. Thanks to our partnership with the SETI Institute, users will be able to receive invitations from scientists to join their observing campaigns. Users who accept those invitations will receive observing coordinates via smartphone, transfer those coordinates to their eVscope at the touch of a finger, and quickly and easily begin collecting data about a supernova, for example—while looking at  it through their eVscope." The information generated by the campaigns is automatically uploaded to a database hosted by the SETI Institute.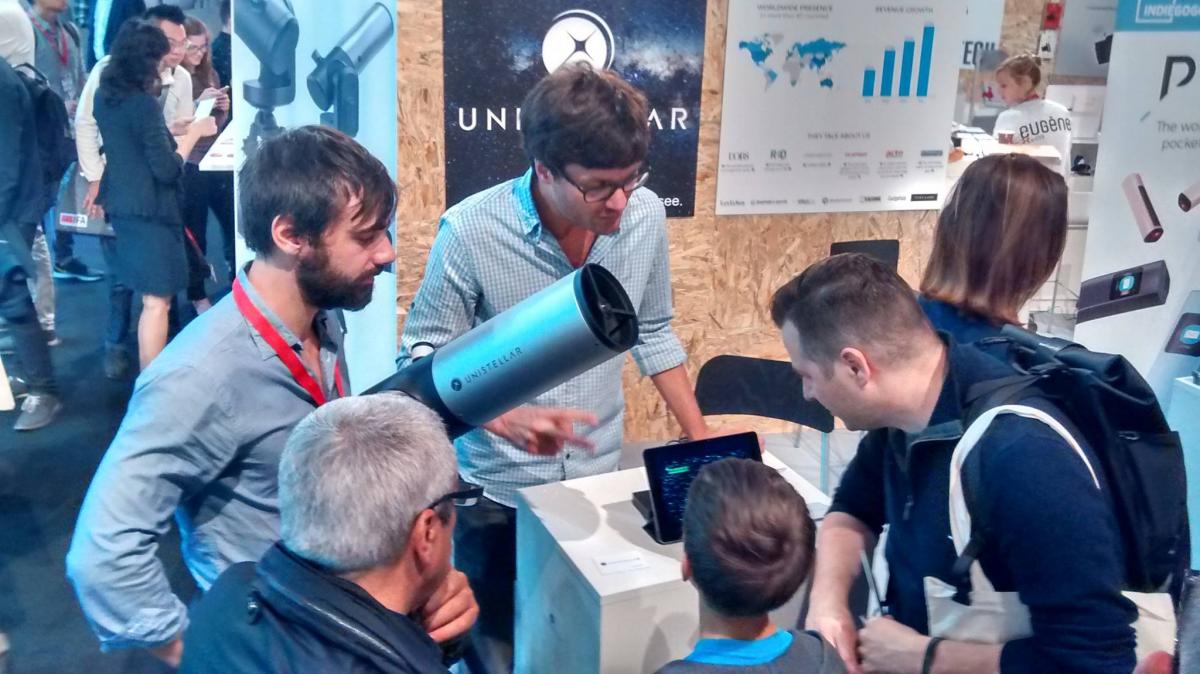 Unistellar will take advantage of its presence at IFA Next to organize free public demonstrations of the eVscope in Berlin. Visitors to the Unistellar booth (Hall 26a, booth #158) will also have the chance to see the eVscope's sleek and compact final design, and discover first-hand how it combines these three revolutionary features in one compact mass-market instrument:
Enhanced Vision produces extremely sharp, full-color images of even faint astronomical objects by accumulating their light and projecting it into the telescope's eyepiece. The eVscope mimics the light-gathering capability of a 1m telescope in a compact 114 mm (4.5 inches) device, delivering unprecedented views of night-sky objects previously inaccessible to amateur astronomers. 
Autonomous Field Detection (AFD) powered by GPS allows the eVscope to find and identify any celestial object without complicated alignment procedures or expensive equatorial mounts.  Thanks to AFD's intelligent pointing and tracking, astronomers from novice to expert can spend more time enjoying their observations and less wondering what they are looking at. This system can name any object the user is observing, thanks to an internal map built with the coordinates of tens of millions of celestial objects.
The eVscope's Campaign Mode uses two unprecedented technologies developed under the leadership of Senior Astronomer Franck Marchis of the SETI Institute. "This revolutionary and exciting feature will allow users all over the world to participate in observation campaigns led by researchers who want to image and collect data on objects and events of special interest to science," said Marchis.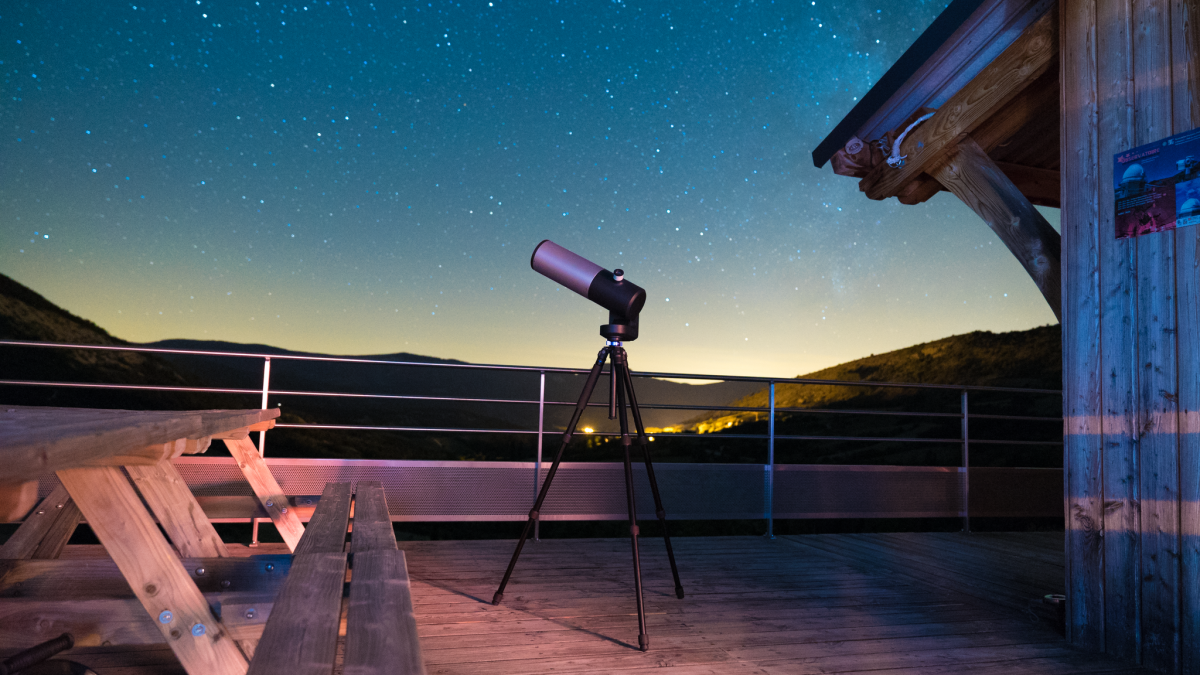 In Campaign Mode, images are automatically uploaded to a database at the SETI Institute's headquarters in Silicon Valley. From there, the data is made available to the international scientific community, whose members can access unprecedented volumes of data about specific objects gathered by thousands of telescopes around the world at different dates and times. "This in turn, can enable new discoveries and enhance our understanding of the universe around us," added Marchis.
Observations of Dumbbell Nebula Messier 27, Whirlpool galaxy Messier 51 and the Eagle Nebula Messier 16 using a Unistellar telescope from Observatoire des Baronnies Provençales, France. This observation can be seen by the user directly in the lens and an image can later be generated for storage in the Unistellar database at the SETI Institute.
About Unistellar:
Unistellar is reinventing popular astronomy through the development of the Enhanced Vision Telescope™: a smart combination of optics, electronics, and proprietary image-processing technology that aims to make astronomy interactive. Unistellar is completely dedicated to its popular ambition, but its technology has already garnered attention for other applications from established institutions for like the ONERA (the French aerospace agency) and companies focused on Imaging. http://unistellaroptics.com/
About the SETI Institute
Founded in 1984, the SETI Institute is a non-profit, multi-disciplinary research and education organization whose mission is to explore, understand, and explain the origin and nature of life in the universe and the evolution of intelligence. Our research encompasses the physical and biological sciences and leverages expertise in data analytics, machine learning and advanced signal detection technologies. The SETI Institute is a distinguished research partner for industry, academia and government agencies, including NASA and NSF.