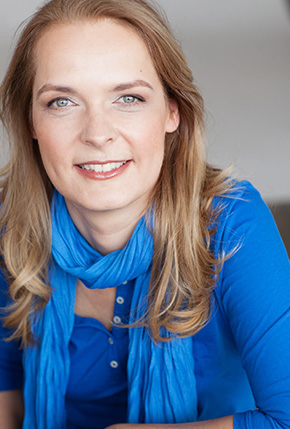 This month we're shining the spotlight on one of our SETI AIR alumni. George Bolster joined the program from 2016 - 2017, but his experience with the AIR program continues to echo through his creative work. His artworks fuse 1960s sci-fi imagery, 19th-century technologies, and 21st century concerns about our planet's future. By transporting us to other planets, Bolster's films and installations challenge our anthropocentric point of view while delighting our senses. Find out more about his compelling work below.
Wishing you clear skies,
Bettina
Artist Spotlight
George Bolster
George Bolster's work weaves connections between the many challenges humanity faces on its home planet - climate change, environmental degradation, the extinction of plants and animals - and the utopian idea of relocating our species to other planets. Bolster's films and art installations are informed by exoplanet research, astrobiology, and interspecies communication, gathered through conversations with SETI Institute scientists such as Jill Tarter, Laurance Doyle, and Margaret Race. He refers to his creative philosophy as Intergalactic Romanticism, an iteration of the German Romanticist movement championed by artists and poets such as Caspar David Friedrich and Johann Wolfgang von Goethe.
Bolster also quite literally weaves together art, science and technology. His large-scale tapestries are crafted from jacquard fabric, which is produced using punch card technology. This early form of binary code sparked the development of computers and the modern information technologies which are used by the SETI Institute's Allen Telescope Array today. His embroidered tapestries featuring the ATA radio telescopes stitch together past and future technologies.
You'll have a chance to see George Bolster's work during the 2024 Bangkok Art Biennial and a  solo exhibition at Ulterior Gallery in New York City, USA slated for February and March 2024.
SETI AIR Artist News & Events