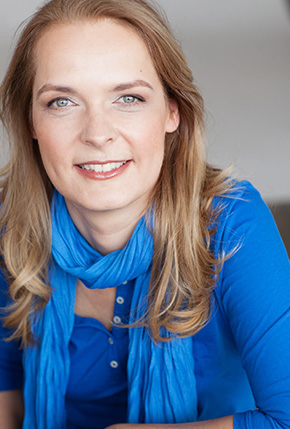 This month's headliner is the extraordinary project A Sign in Space by our AIR Daniela de Paulis. This massive undertaking fuses radio astronomy, computer science, poetry, anthropology, performance, and philosophy. I am already counting down the days to the project launch on May 24th when we'll receive an "alien" message from Mars - more about A Sign in Space below!
Make sure to check out our News and Events section for thought-provoking articles about space art, discussions about climate change, artist talks, and exhibition news.
Stay tuned!
Bettina
Daniela de Paulis
First Contact: Global team simulates message from extraterrestrial intelligence to Earth
What would happen if we received a message from an extraterrestrial civilization? Our Artist in Residence Daniela de Paulis, an established interdisciplinary artist and licensed radio operator, has brought together a team of international experts, including SETI researchers, space scientists, and artists, to stage her latest project, A Sign in Space. This revolutionary presentation of global theater aims to explore the process of decoding and interpreting
an extraterrestrial message by engaging the worldwide SETI community, professionals from different fields and the broader public. The project is a collaborative effort that includes the European Space Agency, the SETI Institute's Hat Creek Observatory, the Greenbank Observatory, and the Italian National Institute of Astronomy.
On on May 24, 2023, the European Space Agency 's ExoMars Trace Gas Orbiter (TGO) in orbit around Mars will transmit an encoded message to Earth to simulate receiving a signal from an extraterrestrial intelligence. Join us for the live broadcast on May 24, 2023 at 19:00 UTC / 12:00 PDT .
Visit the Sign in Space website for more information about this project:
SETI AIR Artist News & Events