A Sign in Space - Simulating First Contact
SETI Live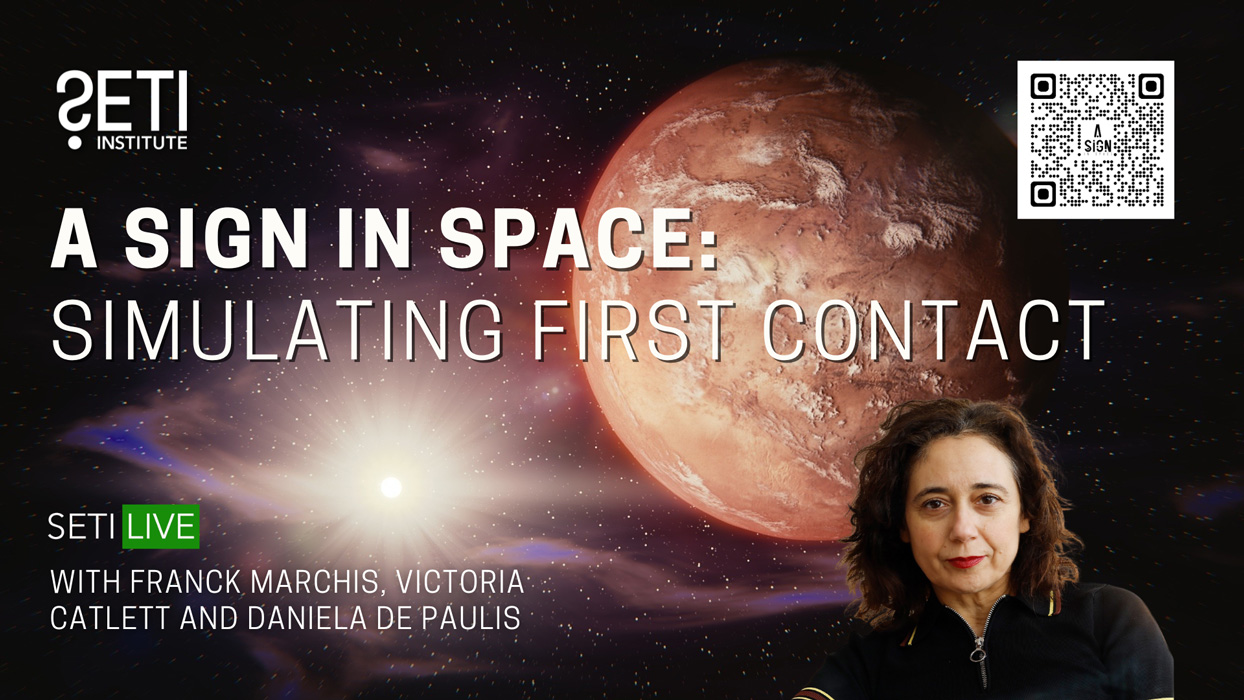 Tags: SETI, AIR, SETI Artists in Residence
Time: Wednesday, May 24, 2023 -
Location: Online
What would happen if we received a message from an extraterrestrial civilization? Daniela de Paulis, Artist in Residence at the SETI Institute and the Green Bank Observatory (GBO), brought a team of international experts together, including SETI researchers, space scientists, and artists, to stage her latest project, A Sign in Space.

On May 24, 2023, the European Space Agency's ExoMars Trace Gas Orbiter (TGO), in orbit around Mars, will transmit an encoded message to Earth to simulate receiving a signal from extraterrestrial intelligence.

Please join us for a live stream hosted by the SETI Institute's Dr. Franck Marchis and GBO's Victoria Catlett as they receive the message and learn about the project from various artists and scientists involved.
WATCH LIVE ON FACEBOOK
WATCH LIVE ON YOUTUBE