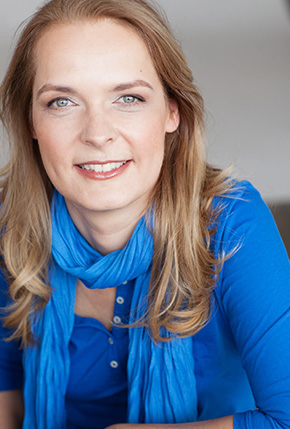 Science fiction takes centre stage in this edition of SETI AIR News. We take a closer look at the work of SETI artist in residence Brittany Nelson, whose projects Starbear and Tiptree's Dead Birds center on the correspondence between sci-fi authors Alice Sheldon and Ursula LeGuin. Brittany employs the genre of science fiction to explore secret desires and imaginary alter-egos.
We are also introducing the soon-to-be-launched storytelling experience Exotopia, which invites readers to depart on an imaginary voyage to an exoplanet. Conceived by SETI artist in residence Scott Kildall, this project brings exoplanet research to a wide audience through a mix of science fiction, illustration, and NFTs.
Enjoy the ride into our imagined futures,
Bettina
Artist Profile - A Closer Look
Brittany Nelson works with 19th century photographic chemistry techniques to address themes of queer and feminist science fiction. Her most recent project centres on personal letters written by two well-known science fiction authors: Alice Sheldon, who wrote under the male pseudonym James Tiptree, Jr., and sci-fi icon Ursula LeGuin. Sheldon, who was a closeted lesbian, developed a deep, romantic attachment to LeGuin, who was unaware that Tiptree Jr. was a woman. Gender identity, unrequited love, and loneliness permeate the correspondence. Brittany's artworks make visible all that is left unsaid.
For her series Starbear, Brittany catalogued every instance Sheldon used the affectionate nickname "Starbear" to address LeGuin. She then erased all other text of the letters, leaving visible only this clue to Sheldon's secret desire. Large-format prints of these redacted letters are paired with images of cloudscapes on Mars taken by the Curiosity Mars rover.
The theme of quiet solitude continues in Brittany's series Tiptree's Dead Birds. Here, the artist produced glass reflective holograms of six letters in which Sheldon lists all the women who had rejected her during her lifetime. The original letters have been lost; all that remains are digital scans that are kept in the author's archives. The ephemeral, illusionary nature of the holograms echoes Sheldon's projection of her male alter-ego.
Brittany's recent exhibit I Wish I Had a Dark Sea at the Centre d'arts plastiques de Saint-Fons, Lyon presents both Starbear and Tiptree's Dead Birds, as well as images from the Opportunity Mars rover.
Brittany will be part of a panel that is being proposed for the next edition of SXSW.
If you would like to hear leaders at the intersection of science and art talk about what it means for a planet to be habitable, how we 're exploring on Earth and beyond, and why any of it matters to the people of Planet Earth, please vote for us!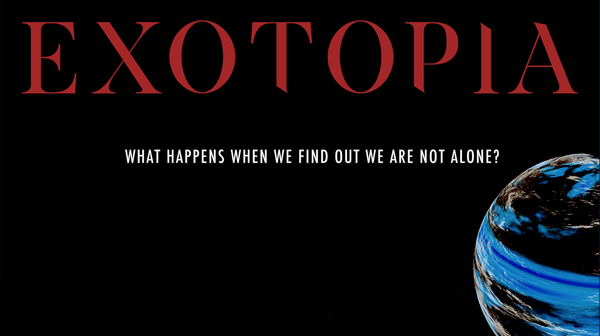 The online story-telling experience Exotopia combines exoplanet research, science fiction, and NFTs. Exotopia invites you to join imaginary voyages to study alien life on real exoplanets in our galaxy. Each journey uses scientific data from the SETI Institute to imagine where extraterrestrial life could actually exist.
A guest science fiction writer crafts each voyage with multiple storylines for many characters. Each day, you receive an update to your character 's story. You may be a starship pilot, a science officer, on the command team, or even a stowaway. Your character may achieve greatness, spark a mutiny, or die in space.
Key moments in your story get illustrated by NFTs, created by a featured artist. These include visual renderings of your original ticket, various plot twists and your completed story. These unique artworks are yours to keep, exchange or sell on the NFT marketplace.
Mark your calendar for the Exotopia launch date September 22, 2022.
Curious to find out more? Check out exotopia.xyz and the Exotopia trailer:
 
Psst - want to join Exotopia's first (free and private) pre-launch voyage? Follow @kildall on Twitter, and he may invite you to come along for the ride!
Don't miss the upcoming SETI Live with the Exotopia team. SETI AIR program artist Scott Kildall, SETI AIR program director Bettina Forget, and senior planetary scientist Franck Marchis discuss exoplanet research, sci-fi writing, and NFT minting.
Thursday, September 8, 2022, 2 PM PST.