April 27, 2021, Mountain View, CA – SETI Institute co-founder, astronomer and SETI pioneer, Dr. Jill Tarter was elected to the American Academy of Arts and Sciences on April 22, 2021. Founded in 1780 by John Adams, John Hancock and others, the Academy recognizes "exceptionally accomplished individuals and engage(s) them in advancing the public good… This honor signifies the high regard in which you are held by leaders in your field and members throughout the nation." In addition to co-founding the SETI Institute, Tarter led Project Phoenix, a SETI search of 750 star systems and was a leader in the development and construction of the SETI Institute's 42-dish Allen Telescope Array.  In addition to her science leadership, Tarter is a tireless advocate for science education for all students, and for creating opportunities for girls and young women in STEM fields.
"I certainly didn't see this coming," said Tarter. "It is a particular pleasure to be in the same class as some of the people I have worked with and admired over the years. It takes a pretty exceptional organization to embrace both Oprah Winfrey and an astronomer who looks for technosignatures."
The American Academy of Arts and Sciences includes leaders "who help solve the world's most urgent challenges, create meaning through art, and contribute to the common good from every field, discipline, and profession." In addition to Tarter, some of the other members elected this year include: paleontologist Zeresenay Alemseged, who studies the origins of humanity; Kimberlé Williams Crenshaw, a lawyer, civil rights advocate and philosopher; playwright, screenwriter, musician and novelist Suzan-Lori Parks; Oprah Winfrey, media entrepreneur and philanthropist; and Anne Thompson, an atmospheric scientist at NASA/Goddard Space Flight Center who studies climate change.
Now retired, Tarter continues to serve on the SETI Institute's Board of Trustees, as well as its Science Advisory Board, and is Chair Emeritus for SETI Research at the SETI Institute. She is a Fellow of the American Astronomical Society, is President Emeritus of the California Academy of Sciences and a Fellow of the American Association for the Advancement of Science, among many other honors.  In 2009 Tarter was the recipient of the TED Prize.
"I applaud the Academy's recognition of Jill's innumerable contributions to science, education and culture," said Bill Diamond, President and CEO of the SETI Institute.  "Jill is a visionary leader and has inspired an entire generation of women in science.  It is quite fitting that she is now in the company of the equally remarkable and inspiring individuals who comprise the Academy's membership."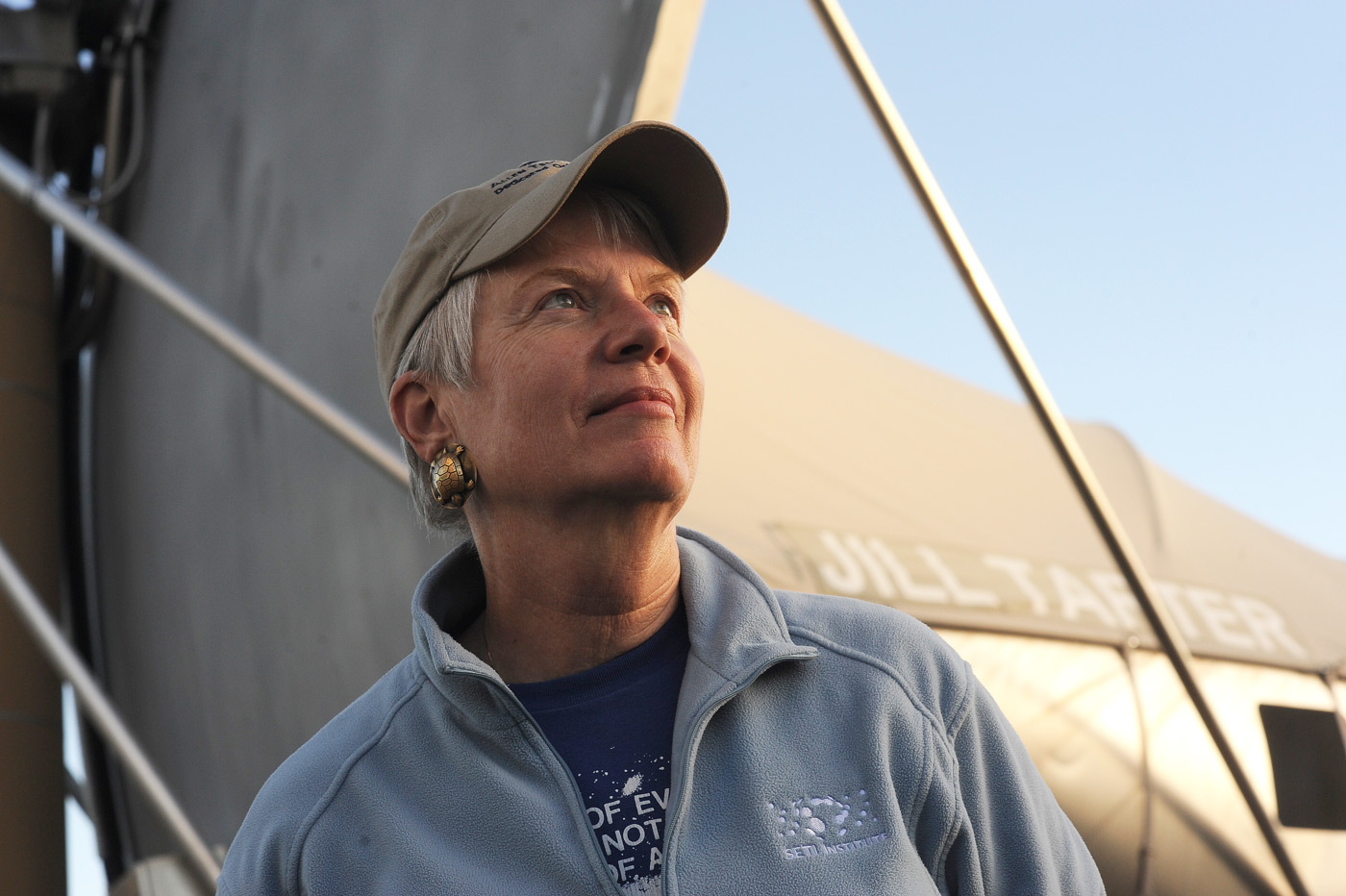 In 2017 Sarah Scoles published a biography of Tarter, Making Contact: Jill Tarter and the Search for Extraterrestrial Intelligence. Carl Sagan highlighted Tarter's work and career in his novel, Contact, whose protagonist, Ellie Arroway, was loosely based on Tarter. Jodie Foster played the Arroway character in the 1997 film.
"SETI is a mirror, a mirror," Tarter has been quoted as saying, "that can show us ourselves from an extraordinary perspective and can help to trivialize the differences among us."
The SETI Institute is delighted to congratulate Jill Tarter on being recognized by the American Academy of Arts and Sciences and honored to benefit from her continued contributions to the search for life and intelligence beyond Earth.
DOWNLOAD FULL PRESS RELEASE HERE.
 
About the SETI Institute
Founded in 1984, the SETI Institute is a non-profit, multi-disciplinary research and education organization whose mission is to lead humanity's quest to understand the origins and prevalence of life and intelligence in the Universe and to share that knowledge with the world. Our research encompasses the physical and biological sciences and leverages expertise in data analytics, machine learning and advanced signal detection technologies. The SETI Institute is a distinguished research partner for industry, academia and government agencies, including NASA and NSF.