SETI Live - AI for the Good of Humankind
SETI Live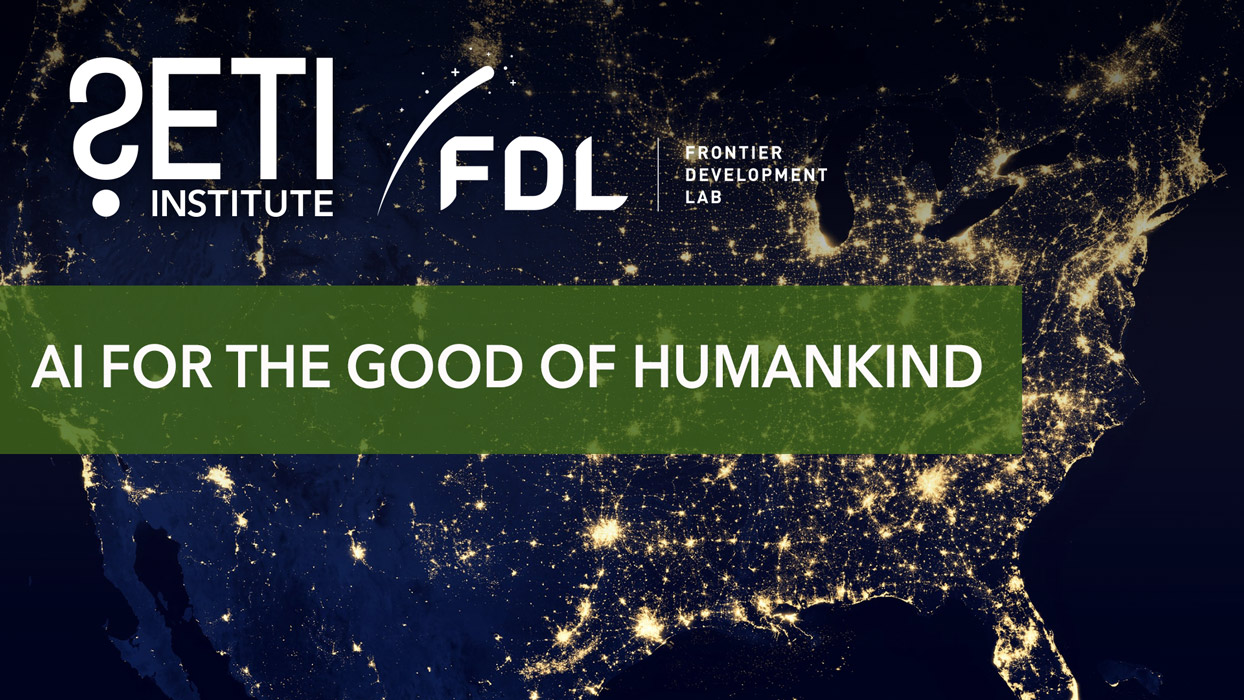 Tags: Frontier Development Lab, AI and Machine Learning
Time: Wednesday, Mar 09, 2022 -
Location: Online
Frontier Development Lab (FDL) is an applied artificial intelligence
research program that is applying machine learning, data science and high-performance computing to solve problems for the benefit of humankind.
We leverage space and Earth data to accelerate new discoveries, improve decisions and support and optimize science workflows using AI tools. We've addressed challenges in the areas of lunar exploration, astronaut health and disaster response.
Join SETI Institute CEO Bill Diamond and FDL Director James Parr to hear some of our success stories and find out what's next in 2022!
WATCH LIVE ON YOUTUBE: https://youtu.be/AF4WrFwIFxo
WATCH LIVE ON FACEBOOK: https://fb.me/e/1hsXqKmJK