Searching for ET with Shelley Wright
SETI Live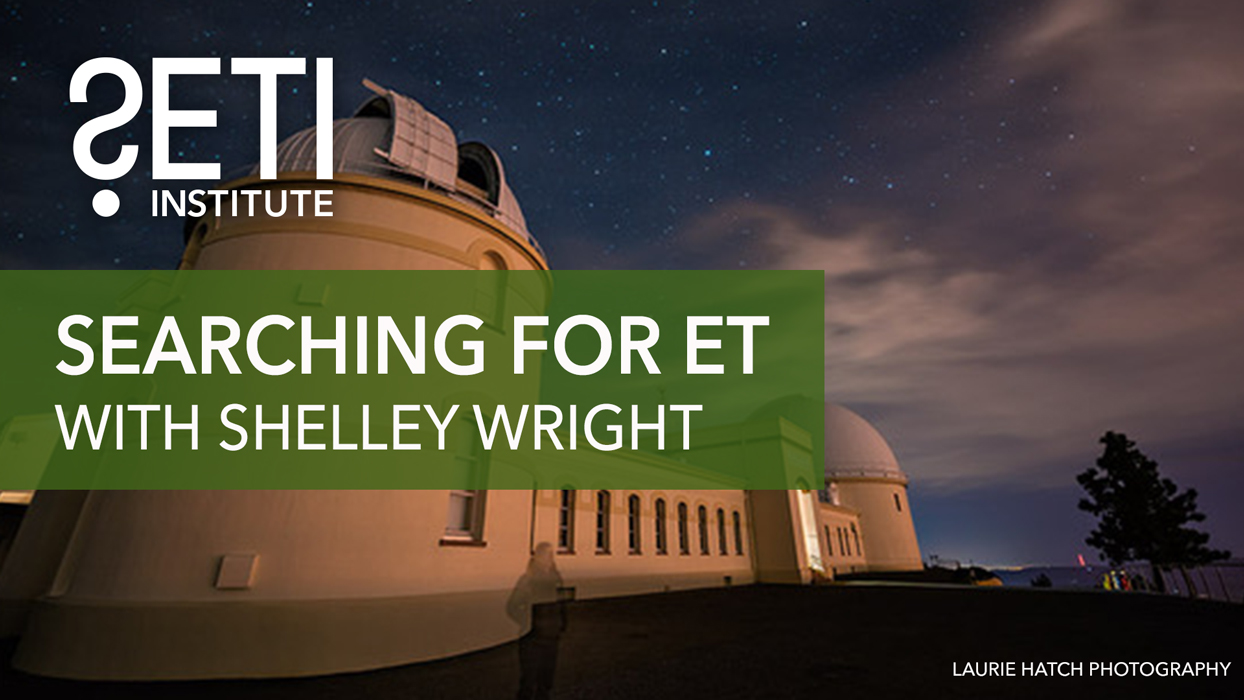 Tags: SETI, Drake Equation
Time: Friday, May 13, 2022 -
Location: Online
Dr. Shelley Wright is a pioneer in optical and near-infrared SETI Instrument development. She led and collaborated on the design, construction and implementation of pulsed laser SETI instruments. Wright was a critical team member that developed one of the most advanced optical SETI experiments and was the Principal Investigator of the first near-infrared SETI instrument (NIROSETI) and survey. Now she is the Principal Investigator of an all-sky, all-the-time panoramic SETI observatory called 'PANOSETI.'

Wright is also the recipient of the SETI Institute's 2022 Drake Award.

Join Wright in conversation with the SETI Institute's CEO Bill Diamond to learn how she is searching for ET and what's next for her.
WATCH LIVE ON YOUTUBE: https://youtu.be/xtTey355_Yw
WATCH LIVE ON FACEBOOK: https://fb.me/e/3A4Jx9SLp