Celebrating the Life and Legacy of Frank Drake
SETI Institute Event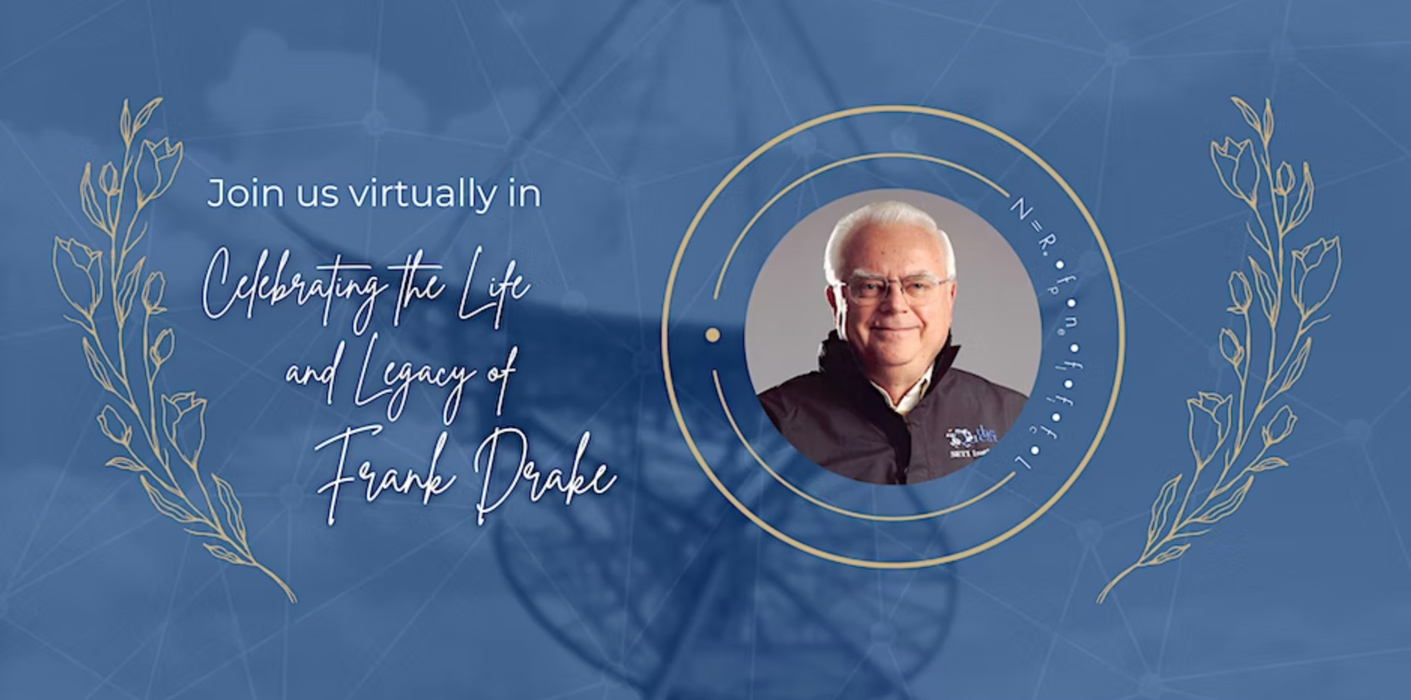 Tags: SETI Institute, Drake Equation, Frank Drake
Time: Friday, Nov 18, 2022 -
Location: Online
Please join us Friday, November 18, 2022, to honor and celebrate the life and legacy of Frank Drake.
The celebration will gather and honor this extraordinary scientist who pioneered the modern search for intelligent life in the universe, and his passion for research, education, and helping others. The program will include remarks and remembrances by members of Frank's family, close friends, and colleagues. Without Frank's ingenuity and talents, the field of SETI might not exist, and many of its most impactful scientists would have decided to use their talents elsewhere. He left his mark on astronomy, astrophysics and SETI and, more broadly, on all of humankind.
Celebrating the Life and Legacy of Frank Drake
Friday, November 18, 2022 at 3:00PM
Online via Zoom.