Public talks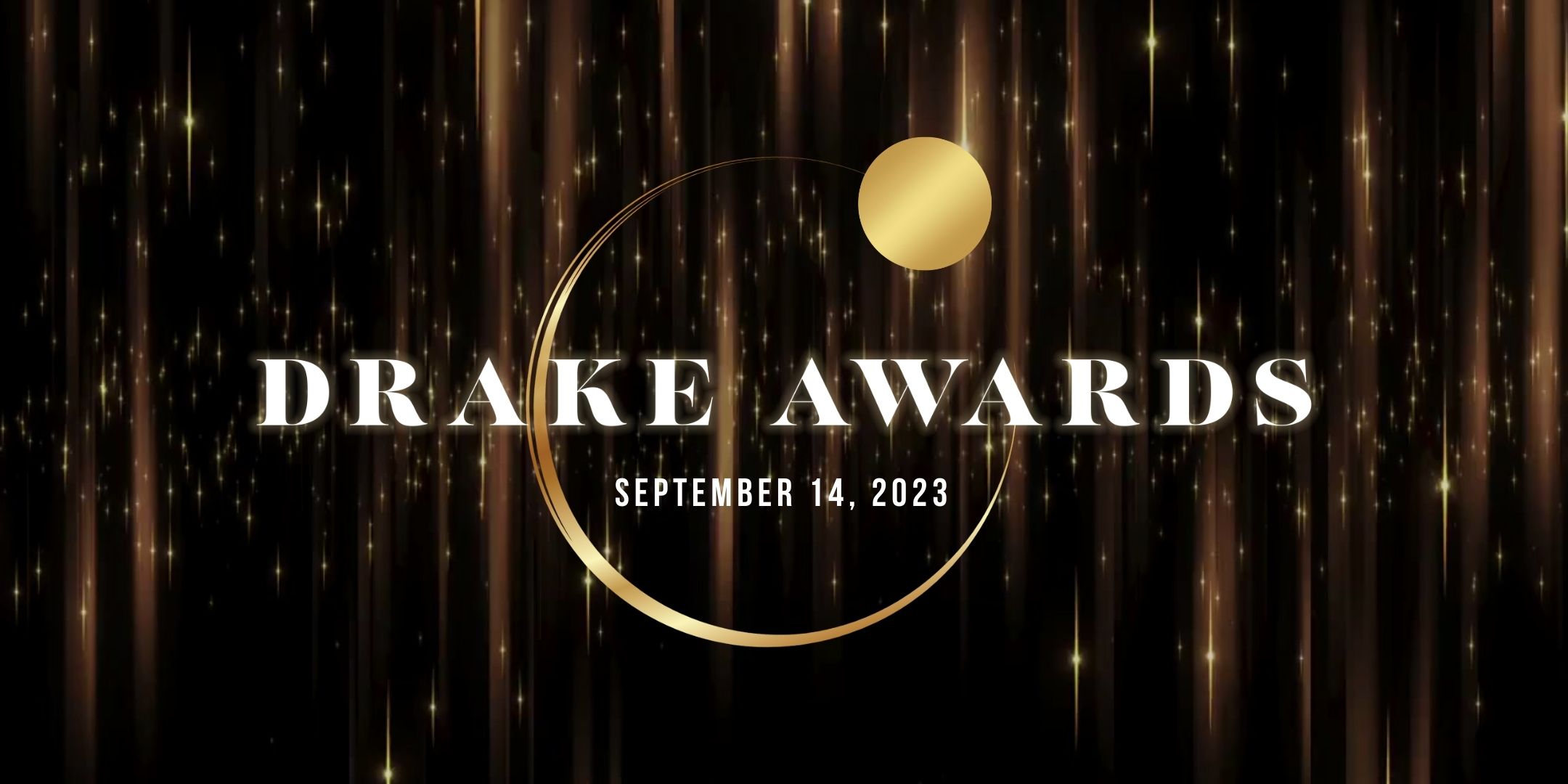 Tags: Drake Equation, Frank Drake, Awards, SETI
Time: Thursday, Sep 14, 2023 -
Location: Menlo Park, CA and Virtual
The Drake Awards is the SETI Institute's annual celebration of SETI science and the field's pioneers. Join us in person in Menlo Park, CA, or virtually to honor this year's recipient John Rummel, together with a celebration of undergraduate recipients of the SETI Forward Award and the Carl Sagan Center Director's Award.
Host 
Moiya McTier
Author and Astrophysicist
Special Guest
Nadia Drake
Physics Editor, Quanta Magazine and Frank Drake's daughter
Special Guest
Thomas Zurbuchen
Astrophysicist, former NASA Associate Administrator
SETI Guest
Nathalie Cabrol
Director of the SETI Institute's Carl Sagan Center
SETI Guest
Bill Diamond
President and CEO, SETI Institute
---
Awards
---
Drake Award
The SETI Institute's Drake Award celebrates exemplary contributions to SETI or astrobiology through scientific research and space exploration. The award honors Frank Drake, whose Drake Equation first identified the specific factors necessary for the emergence of life in the Universe and the evolution of technological civilizations. This honor is given at the discretion of the Board of Trustees of the SETI Institute, based on nominations from its Science Advisory Board. The honoree is presented a cash award and trophy, and is invited to describe their research at a public ceremony. The Award was initially presented to Frank Drake in 2001.
John Rummel will receive the prestigious 2023 Drake Award, recognizing his extraordinary and innovative programmatic contributions and unwavering advocacy for SETI and astrobiology. Rummel's illustrious career has included roles at NASA Headquarters, where he served as Senior Scientist for Astrobiology, Planetary Protection Officer, Deputy Chief of the Mission from Planet Earth Study Office, and Program Scientist for SETI/High Resolution Microwave Survey. Despite sometimes facing significant opposition, Rummel has been an unwavering supporter of SETI science and funding, working to ensure the field's recognition as an important scientific discipline. These and his other contributions to astrobiology, planetary protection and space policy have left a lasting impact on current and future space exploration and use by both robots and humans.
Carl Sagan Center Director's Award
Carl Sagan Center Director's Award is awarded to an outstanding SETI Institute scientist who has demonstrated outstanding achievement in their field. This award honors the impact of SETI Institute former Trustee, Carl Sagan, whose innovation, invention, leadership and collaboration in space science continues to inspire scientists and the public alike.
Uma Gorti will receive the 2023 Carl Sagan Center Director's Award. Gorti studies the formation of stars and their planetary systems, from their beginnings in cold interstellar clouds through the formation of life. She develops theoretical models and tests them by piecing together clues from telescopic observations, ranging from sub-millimeter facilities such as the Atacama Large Millimeter Array to the recently launched James Webb Space Telescope. Along with her colleagues, including observers and astrochemists working in laboratories, she is trying to determine the physical and chemical processes that lead to the formation of solar systems like ours.
SETI Forward
SETI Institute, with its partners, particularly Berkeley SETI Research Center, have created an endowment, called SETI Forward Fund, that will support and encourage the next generation of SETI scientists. SETI Forward will increase pathways for undergraduates interested in careers pursuing SETI research. For more information on SETI Forward, including how you can add your support, click here.
2023 SETI Forward Award recipient Lana Tilke attends Connecticut College and did her internship at the University of California, Berkeley. She was mentored by Steve Croft and the SETI Institute's Ann Marie Cody. Her research involved conducting machine learning-enabled follow-up on TESS data to search for anomalies potentially indicative of technological megastructures.
2023 SETI Forward Award recipient Benjamin Fields attends Wheaton College and did his internship at Wheaton. His research focused on archival data Optical SETI. Specifically, he surveyed spectra taken by the European Southern Observatory's (ESO) High Accuracy Radial velocity Planet Searcher (HARPS) spectrograph to see if it may have captured evidence of laser communications from extraterrestrial civilizations. Ben wrote an algorithm that searched for anomalous energy spikes in the spectra of 2,821 stars that flagged candidate signals for follow-up investigation. He compared these strange energy spikes to natural stellar emission lines, signatures of the Earth's aurorae, and cosmic rays bombarding the CCD to ascertain whether they are natural or potentially extraterrestrial in origin.
2023 SETI Forward Award recipient Ze-Wen Koh will be joining us on our virtual event. She attends Cornell University and did her internship at Cornell. The main idea driving her work is that Europa's seafloor topography could reveal information about the nature of Europa's geologic activity, which may manifest in the form of active volcanism or hydrothermal circulation at its seafloor. Ze-Wen created a suite of models to determine whether the topography of Europa's seafloor will be detectable from the upcoming Europa Clipper mission's gravity science experiments. She also modeled Europa's seafloor scaled from other geologically active bodies such as Earth, Venus and Io to determine how detectable volcanism and plate tectonics would be at Europa. The team found, in general, that the coarse style of Europa's seafloor topography is indeed detectable from a gravity science experiment of Clipper's resolution and published the results in their paper.
---
Virtual Reception
---
Can't join us in person? Our virtual audience from all over the world will be treated to a special presentation including a Live Q&A and discussion as well as a live cermony watch party hosted by Elizebeth Varghese and Stanley Fertig.
Virtual Hosts
Elizebeth Varghese is known as the "Space Philosopher." An international best-selling author, Elizebeth, is called a "Top Expert and Inspirational Leader." Her latest book, "Stellar Singularity—Navigating the Spacefaring Economy," has been praised by experts for its insights on history, technology, democratization, policy, and value chain realization.
Stanley Fertig is Co-Host of AAA SKY. His multifaceted career encompasses stints as an entertainment executive, finance professional and educator. Astronomy has been Stanley's passion since he first learned to read. He is a regular contributing writer to and former editor-in-chief of the AAA's Eyepiece newsletter, and can be seen at various outreach events around the city, sharing his telescope and his love of the sky with the public. Stanley holds an MBA from the Yale School of Management, and a PhD from Harvard University.
Dan Werhimer
received the 2021 Drake Award for developing novel radio spectrometers as well as optical SETI detection systems.
Paul Horowitz
received the 2021 Drake Award for pioneering work in SETI instrumentation for both radio and optical searches.
Bill Borucki
received the 2016 Drake Award for his revolutionary contributions to exoplanet research as PI for the Kepler space telescope.
Special Panelist:
SETI Guest
Jill Tarter
Co-founder of the SETI Institute
Virtual reception will also include remarks and Q&A with star undergraduate and SETI Forward Award recipients Ze-Wen Koh from Cornell University and Akza Sam from SUNY New Paltz.