Starting the New Year with New Horizons
New Horizons' New Year's fly-by of the distant Kuiper belt object nicknamed Ultima Thule was a stunning success. The New Horizons spacecraft, which launched in 2006, is now nearly 4 million miles from Earth. Mark Showalter, SETI Institute Senior Research Scientist and Fellow, is the team leader of the hazard watch team. In a NASA press release, Showalter remarked on the experience of guarding New Horizons from danger on the long journey – even a tiny piece of debris could have posed a threat to the mission:
"Our team feels like we have been riding along with the spacecraft, as if we were mariners perched on the crow's nest of a ship, looking out for dangers ahead," hazards team leader Mark Showalter, of the SETI (Search for Extraterrestrial Intelligence) Institute in Mountain View, California, said in a statement. "The team was in complete consensus that the spacecraft should remain on the closer trajectory, and mission leadership adopted our recommendation."
New Horizons approached Ultima Thule, the farthest celestial object ever explored by our spacecraft, on January 1st at 12:33am EST. The tiny, frozen object is so remote that transmissions from New Horizons take more than 6 hours to reach Earth, and data is already coming in, along with stunning new images. Some mysteries shrouded Ultima Thule during the approach – was it a single oblong object, or a pair of objects circling each other closely? The latest pictures show it to be a reddish object that resembles a snowman, formed from two separate icy objects that are now joined together. It also appears to be an object that has seen few changes in the billions of years since it was formed, making it a tantalizing target for planetary scientists hoping to learn more about the earliest period of our Solar System's development.
2019 is off to an incredible start, and we have more to look forward to as the science team continues to process data and high-resolution imagery from New Horizons.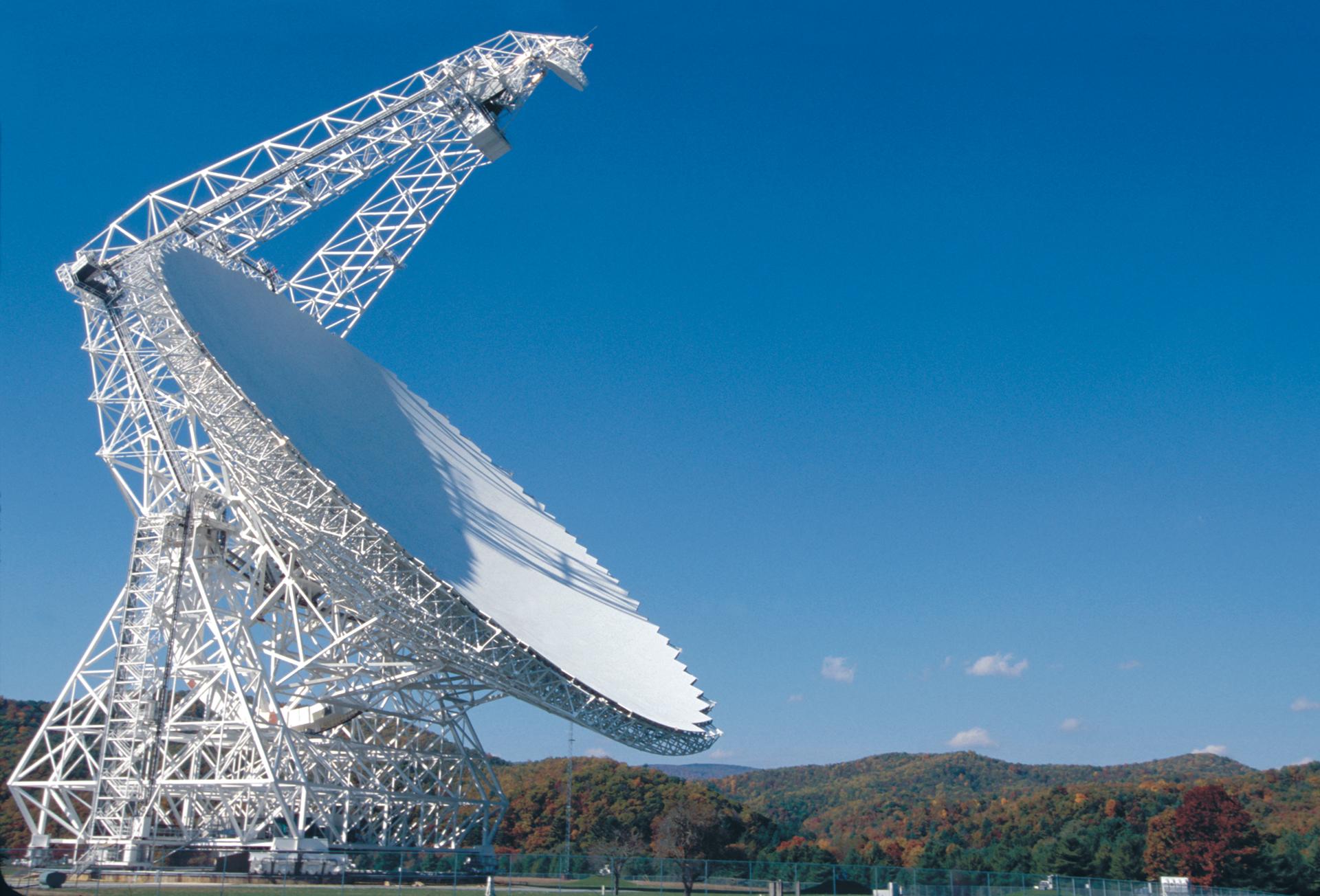 Seth Shostak's Predictions for 2019
NBC News MACH celebrated the New Year with a look forward, publishing predictions from leaders and innovators in science and technology. Seth Shostak, Senior Astronomer at the SETI Institute, centered his prediction on fast radio bursts (FRB's):
What are they? The usual explanation — that these highly energetic phenomena are the result of the dramatic collision of black holes, neutron stars or other cosmic exotica — is belied by one FRB for which the bursts occur over and over. Some scientists have suggested that these puzzling phenomena are deliberate signals from extraterrestrial intelligence.
Shostak suspects it's more likely that FRB's turn out to be naturally occurring phenomenon, as he wrote earlier in 2018, but believes that these mysterious radio emissions will become a significant subject of study in the astronomy world in the coming year.
While this may be a time for imagining the future, it is also a good opportunity to celebrate the past. Life Unbounded, a Scientific American blog, published its list of astrobiology highlights in 2018, noting NASA's renewed interest in SETI and technosignatures. And be sure to check out the SETI Institute's Top 10 Stories of 2018!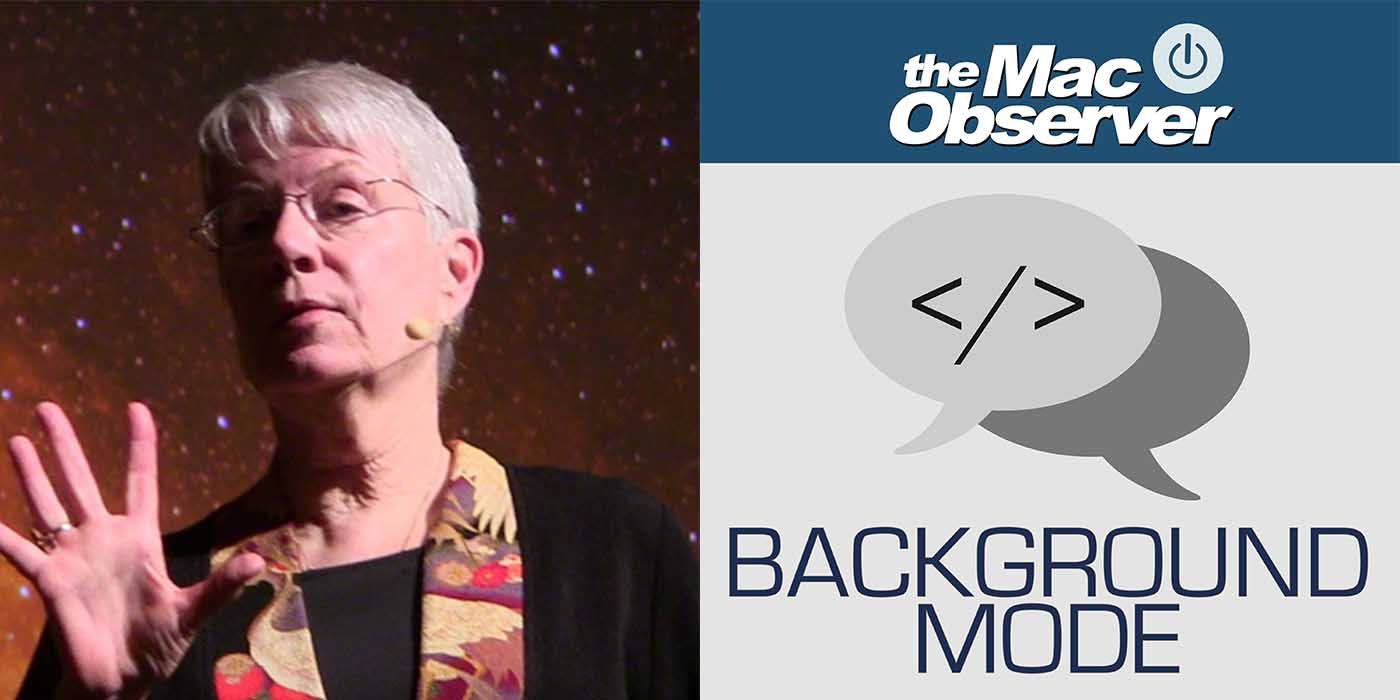 Jill Tarter on TMO Background Mode Podcast
Jill Tarter, Chair Emeritus for SETI Research at the SETI Institute, recently appeared on The Mac Observer Background Mode podcast. The pioneering astronomer and co-founder of the SETI Institute, spoke about how she got into the work of searching for extraterrestrial intelligence and shared her insights about the impact finding another technologically advanced species might have on humanity.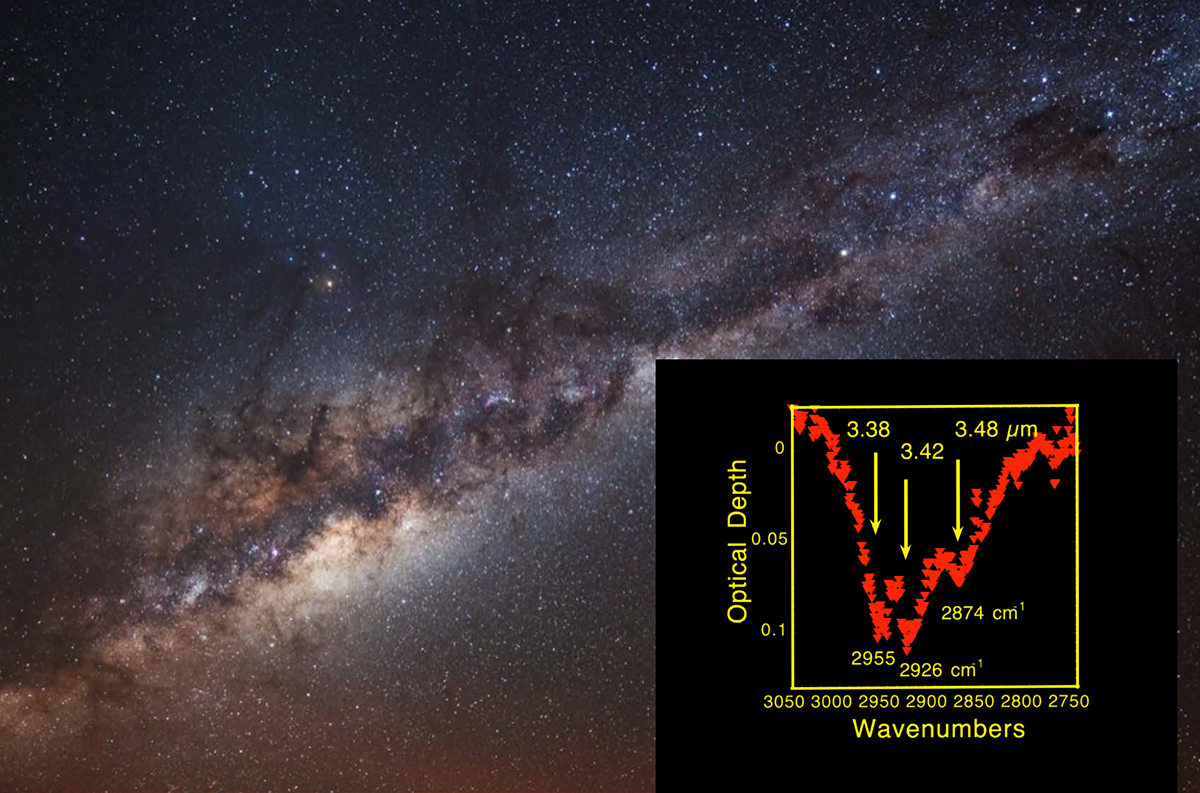 From Minerals to Microbes: The Search for the Origin of Life on Earth
The question, "are we alone in the universe?", may depend on another: how did life arise on Earth? That's a question Friedemann Freund, Senior Research Scientist at the SETI Institute, discusses in a recent article on Open Access Government:
At the beginning, I did not set out to study the origin of life… I just wanted to find out how the common magmatic gases deep in the Earth – water, carbon dioxide, nitrogen and sulphur compounds – interact with the minerals that crystallize deep down.
I was in for a big surprise.
Freund suspects that the precursor of molecules necessary for life were created "by gentle weathering" from minerals that were abundant when the Earth was young. This could have profound implications for determining the prevalence of life elsewhere in the universe. You can read more about Dr. Freund and his work on our website, SETI.org.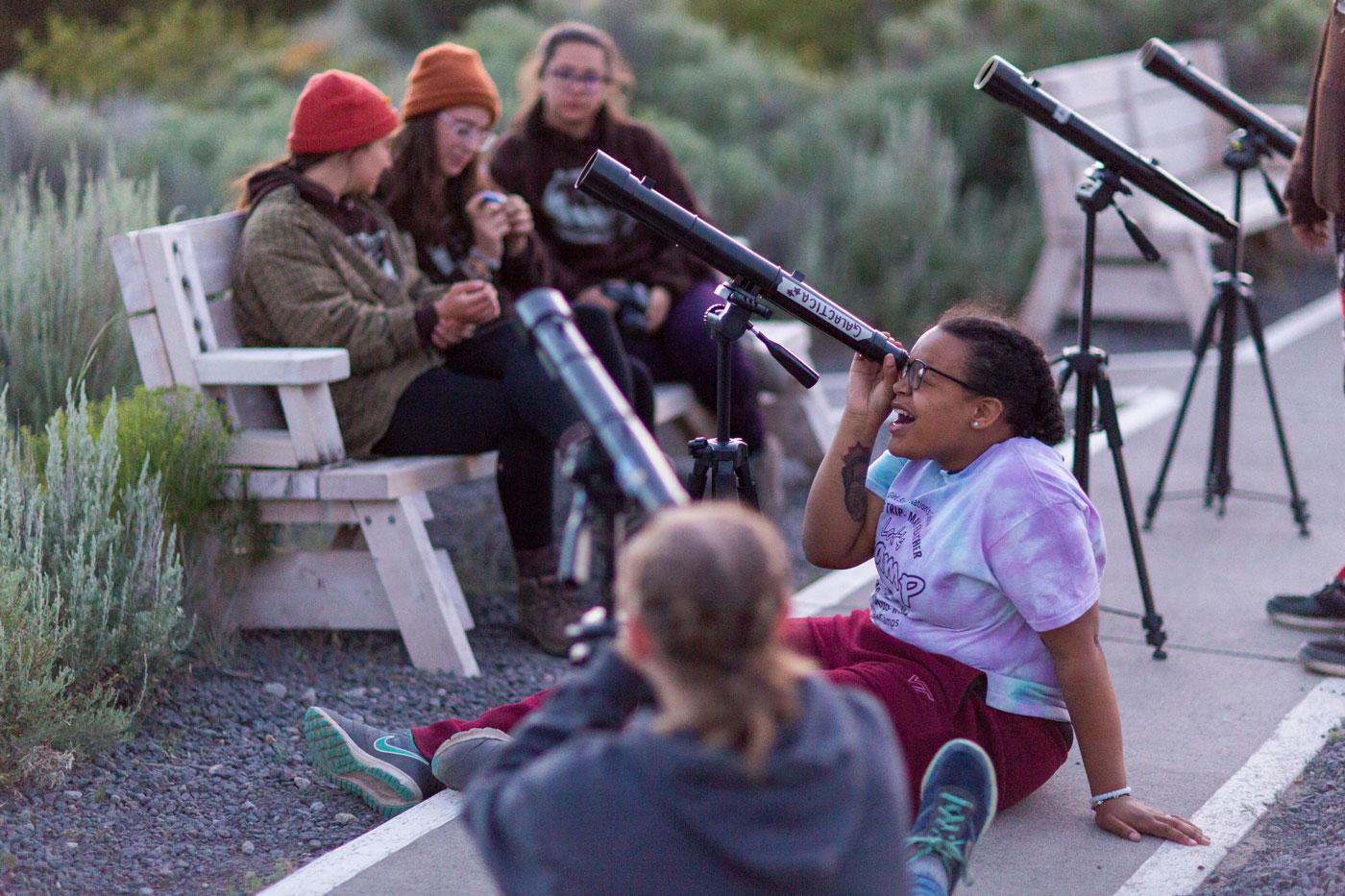 Girls "Reaching for the Stars" in New Mexico, Oregon
The Albuquerque Journal notes that Girl Scouts of New Mexico Trails are planning a Girl Scouts Astronomy Club due to enthusiasm for the SETI Institute-led "Reaching for the Stars: NASA Science for Girl Scouts" program. The program includes Space Science badges for Girl Scouts, as well as national STEM programming developed by subject matter experts.
This past August, a group of Girls Scouts spent a week at an Astronomy Adventure Destination Camp held at Pine Mountain Observatory in Oregon, where they participated in space science activities, camping, and leadership development. Pamela Harman, Acting Director of Education at the SETI Institute, will lead the activities at next summer's camp, as she noted in a brief on SETI.org:
"I am looking forward to the 2019 Destination Camp," said Harman. "The camp is an extraordinary STEM learning experience for Girl Scouts at an observatory with incredible skies."
The popular event has already filled for 2019, so be sure to check back often for next year's announcement!
Cosmic Fireworks – the Geminid Meteor Shower
One of the most spectacular meteor showers, the Geminids, peaked in mid-December, allowing stargazers to observe the brilliant flares with the naked eye on dark nights. SETI Institute Senior Research Scientist Peter Jenniskens discussed the dazzling display of natural beauty for The News Minute:
"Geminids are one of the most brilliant and strong meteor showers we can observe from Earth," says Dr. Peter Jenniskens, the author of meteor science treatise 'Meteor Showers and Parent Bodies' and top meteor scientist based at SETI, USA.
Miss the show? They'll be back again next year – in the meantime, check out Meteorshowers.org to see a lovely visual display of all the major meteor showers, expertly developed with data provided by Dr. Jenniskens.
Rosalba Bonaccorsi – from the UAE to Mars
SETI Institute Research Scientist, Rosalba Bonaccorsi, appeared as a guest lecturer at a winter space camp for children in Dubai. Bonaccorsi discussed the opportunity to work with the 32 children enrolled in the program in an article for the Khaleej Times:
"I will share with the children my passion for conducting research in extreme environments on Earth. Most of my work is focused not only on addressing the potential to host extreme life in Mars-like environments (Mars analogs), but also in refining the best approach to seek and identify life," she said.
Bonaccorsi discussed the benefits of doing research in dry desert regions of the UAE – studying the life that endures in extreme environments might inform life-detection missions to Mars. She also discussed the monumental effect discovering life on another world might have on our species:
"Last ,but not the least, we will address how the search for life in space (Mars, icy moons, etc.) fits in the SETI and NASA astrobiology vision. Finding evidence of life on Mars or on distant planetary systems could have a profound impact on the way we perceive ourselves as humans, and our place in the universe, as well the destiny of our species," Dr. Bonaccorsi said.
Big Picture Science
In last week's episode, marvel at the extraordinary and indispensable creepy-crawlies known as insects on an encore of the X-Flies. On our previous week's episode, find out why we bother with all the fuss of space travel and what it means for more down-to-earth challenges in an encore of Space: Why Go There?
Facebook Live
Last time on Facebook Live, CEO Bill Diamond introduces viewers to the SETI Institute Science Advisory Board. Videos of all past Facebook Live events can be found on our Facebook page: https://www.facebook.com/SETIInstitute/
Events