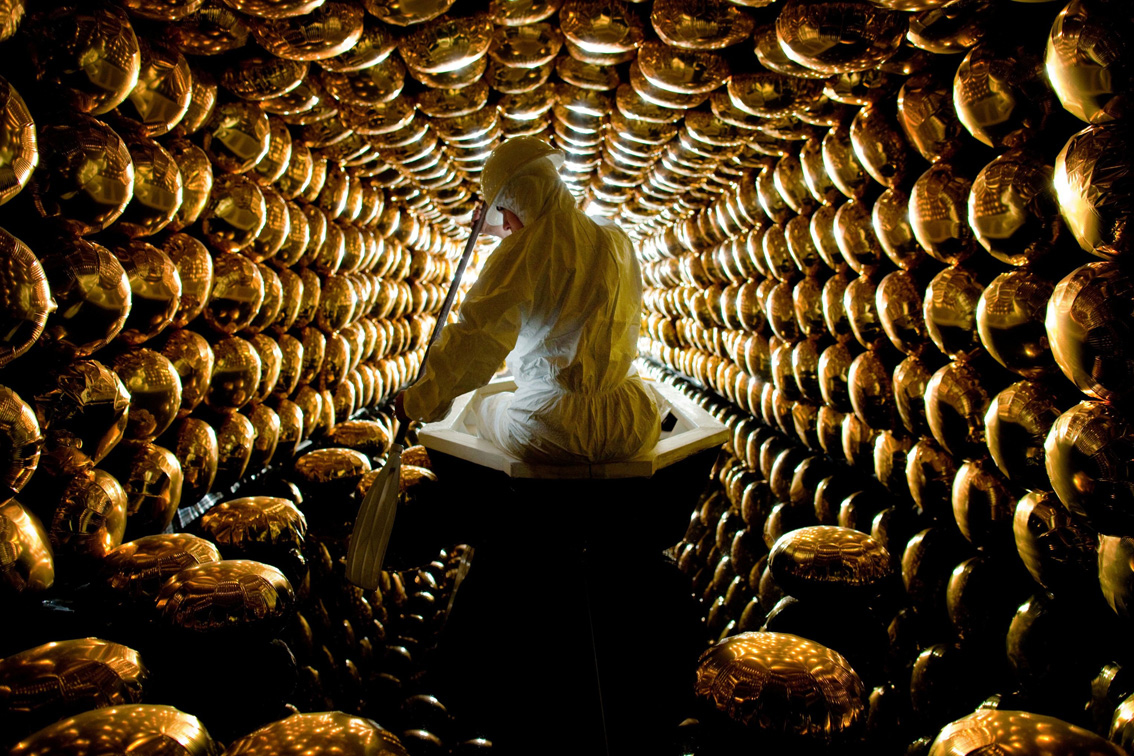 "It is a really great honour to be appointed Designer of Experiences at the SETI Institute under the supervision of Jill Tarter, Franck Marchis, Janice Bishop. As part of my new position at SETI ,I will work on extending outreach activities and design in terms of scope, scale, and methods of engagement towards architecture, installations, environments, social systems, performances, experiences, and narratives, as events.
Building on my previous experience working with leading scientists and engineers to devise subversive events and performances (previously in Cern, Super K, Chernobyl, Baikonur Cosmodrome, Imperial College London, SLAC etc…), or, for example, with the International Space Orchestra, a project I created and directed since 2012 at NASA Ames Research Center, the SETI Institute, the International Space University and Singularity University, I will develop interdisciplinary research environment, platforms in which SETI Institute's scientists will be solicited to implement, deconstruct, perform, enact, reenact, sing, mix, modify, and design musical or filmographic acts on their scientific research. Together we will design experiences to engage the public with the greatest SETI Institute debate: to know our beginnings and our place among the stars."
Nelly Ben Hayoun-May 2013
Biography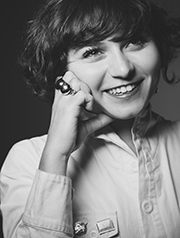 Dubbed the 'Willy Wonka of Design and Science', award-winning director and designer of experiences Nelly Ben Hayoun is a critical explorer, a fearless and passionate provocateur. In 2014, Wired magazine awarded her with a WIRED Innovation Fellowship for her work to date and its 'significant impact on the world', whilst in 2013, Icon Magazine touted Ben Hayoun as one of the 50 international designers "shaping the future". Finally, in 2015, she was nominated for a Women of the Year Achievement Award, which, since 1955, rewards women 'who have made a significant achievement' and 'are being recognised for their strides in making the world a better place'.
Ben Hayoun's roles include Designer of Experiences at the SETI Institute, Head of Experiences at WeTransfer, a member of the Space Outreach and Education committee at the International Astronautical Federation, a member of the British Interplanetary Society, a member of the Woman in Aerospace (EU), and a postgraduate fellow of the Royal Geographical Society.
Ben Hayoun previously partnered with Beck, Bobby Womack, Damon Albarn, Maywa Denki, Bruce Sterling, and Penguin Café in a musical collaboration that took music into space, blasted from a Japanese launch pad in August 2013 and orbiting around the earth in the International Space Station (May 2015).  She assembled and directs the International Space Orchestra (ISO) – the world first orchestra of space scientists and astronauts from NASA (produced at Montalvo Arts Center). Ben Hayoun's first feature documentary, "The International Space Orchestra", premiered at the International Film Festival in Rotterdam where it was acclaimed by critics as a "masterpiece" (ICO), a 'real achievement' (DOMUS), "as thrilling as watching a rocket launch" and "Spine Tingling" (Guardian).
Her latest project, "Disaster Playground", was awarded The Arts Council England Exceptional Award. Considered as 'really remarkable and of global importance' (Peter Knott, Director, Arts Council England), "Disaster Playground" is a large, multi-platform project with a number of components including a feature film and an exhibition. The project investigates future outer space catastrophes and the design of procedures to manage and assess the risks of a potential asteroid of significant size hitting the Earth. In her new documentary, Ben Hayoun works with individuals at NASA, SETI Institute scientists, and the United Nations to unravel the complex nature of a real-life catastrophe. "Disaster Playground" was one of Indiewire's six highlights of SXSW 2015, selected at Sheffield 2015, premiered at the BFI in London, and raved by SoundOnSight as 'bombastic'. "Disaster Playground" premiered at SXSW in March 2015 and competed in the Feature Documentary, Vision Category which promotes 'audacious filmmakers, risk-taking artists in the new cinema landscape who demonstrate raw innovation and creativity in documentary and narrative filmmaking'. The film is now released on all digital platforms including Netflix. 
Ben Hayoun is a keynote speaker and exhibits her work in leading museums and design centres across the world, amongst them the Victoria and Albert (V&A) Museum, the National Museum of China, the National Museum in Stockholm, and MOMA in NYC . An impressively varied roll call of collaborators and clients include XL Recordings, Google, Mattel, The American Institute of Graphic Arts, Mailchimp, The Guardian, BBC, Red Bull, Apple and Autodesk among others.
Ben Hayoun is also an academic at world-leading institutions, including the Architectural Association School of Architecture and the Royal College of Arts, where she is a Visiting Professor, and Central Saint Martins where she is a Senior Lecturer in MA Material Futures, in London. She is completing a PhD in Human Geography at Royal Holloway, University of London. 
In 2014 Icon Magazine nominated her studio as the ICON Design Studio Award of the Year.
Nelly Ben Hayoun's website: www.nellyben.com
Website for the International Space Orchestra: www.groundcontrol-opera.com
Website for Disaster Playground: www.disasterplayground.com