What goes into planning a mission to space?
Public talks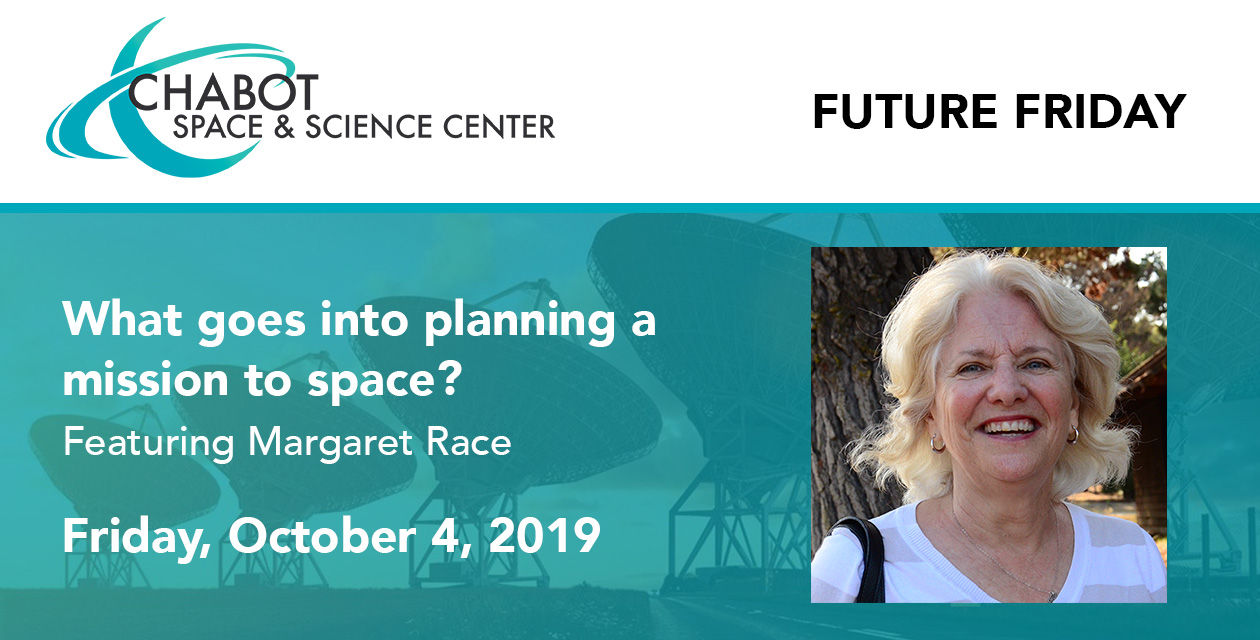 Tags: NASA Missions and Observatories, Moon, Astrobiology
Time: Friday, Oct 04, 2019 -
Location: Oakland, CA
FUTURE FRIDAY: SETI INSTITUTE'S MARGARET RACE
This month, hear from SETI Institute Senior Research Scientist, Margaret Race. Her lecture, Behind the Scenes Planning–To the Moon and Beyond, gives you an exclusive look into the important prep work that the public never sees before hitting the launchpad.
If you've ever been curious about the search for extraterrestrial life, come listen! Dr. Race's work focuses on astrobiology, science policy issues associated with space exploration, and emerging technologies. Get an insider's peek at the future of space travel!
For more information, visit https://chabotspace.org/calendar/future-friday-setis-margaret-race