Western Europe: Amsterdam to Lisbon 10 Day Expedition Cruise
SETI Institute Event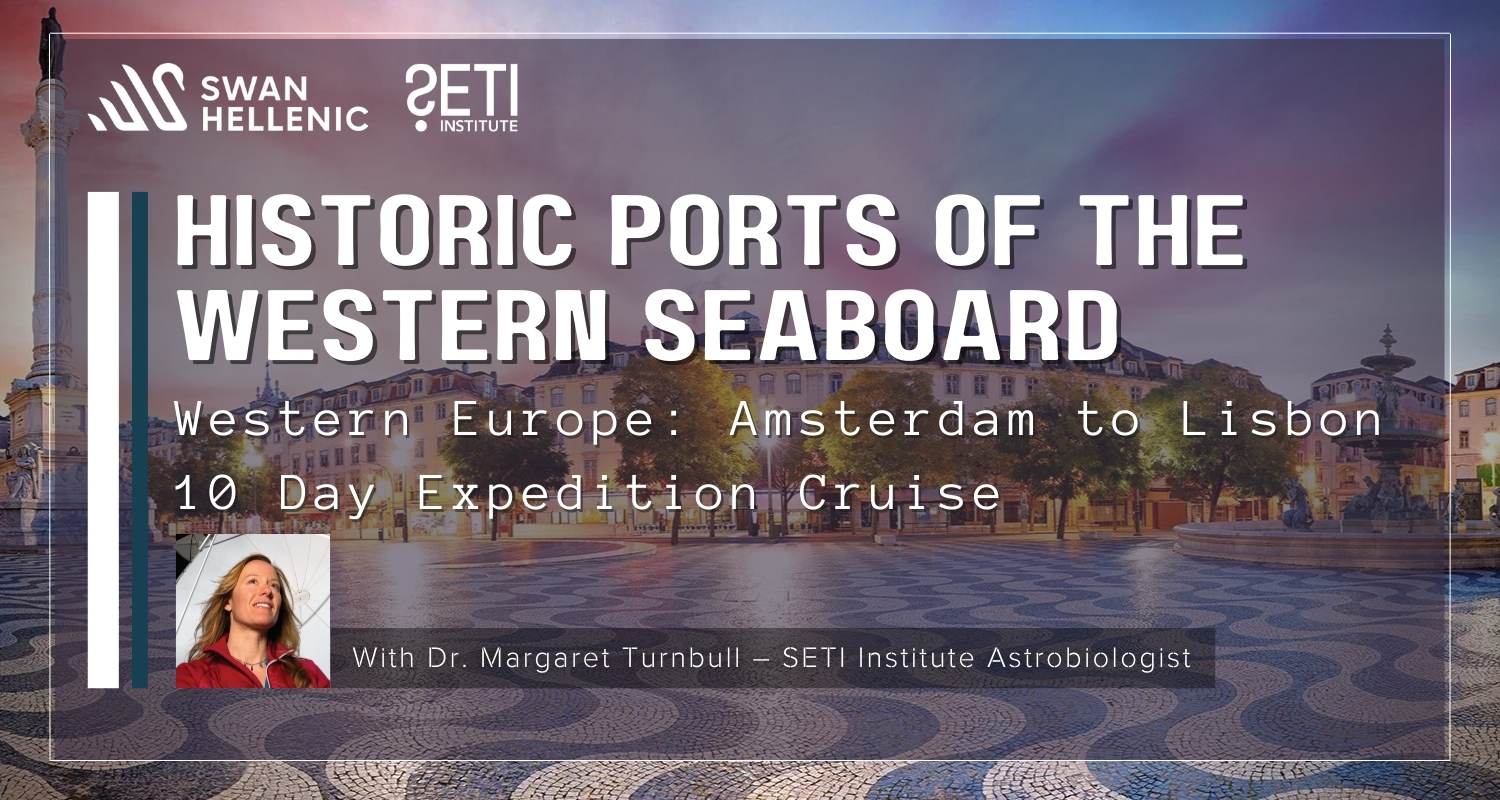 Tags: Partnerships
Time: 08 - 17 August 2023 -
Location: Cruise to Western Europe
Historic Ports of the Western Seaboard
Western Europe: Amsterdam to Lisbon 10 Day Expedition Cruise
Leaving the low-lying city of Amsterdam, we follow in the footsteps of sailors, artists and royals, exploring ports along the English Channel, before venturing along the Atlantic coasts of France, Spain and Portugal. This luxury 9-night cruise of Western Europe on board our boutique ship carries you between two European capitals and covers five countries. Along the way, gaze upon Normandy beaches, wander along Gothic ramparts, feast on seafood, and explore a Roman lighthouse. Sit back and enjoy this leisurely voyage taking in fishing villages, fortified medieval towns, ancient port cities and picturesque harbours before arriving in the Portuguese capital of Lisbon.
SETI Institute guest lecturer
Dr Margaret (Maggie) Turnbull – SETI Institute Astrobiologist
Dr Turnbull's expertise is in identifying planetary systems that are capable of supporting life as we know it. She developed a 'Catalogue of Habitable Stellar Systems' for use in the search for extra-terrestrial intelligence and she has studied the spectrum of the Earth to identify tell-tale signatures of life. Maggie is currently leading two NASA-funded teams to study the nearest star systems and their prospects for hosting habitable planets. When not thinking about alien worlds and missions to explore them, Maggie can be found keeping honeybees, teaching yoga and meditation, raising monarchs, tapping sugar maples, and cross-country skiing.
Maggie will join us on our Historic Ports of the Western Seaboard voyage, departing from Amsterdam on the 8th of August, 2023. Explore the medieval port cities and ancient towns whilst contemplating if such complex history could exist on another planet.