SETI Institute Event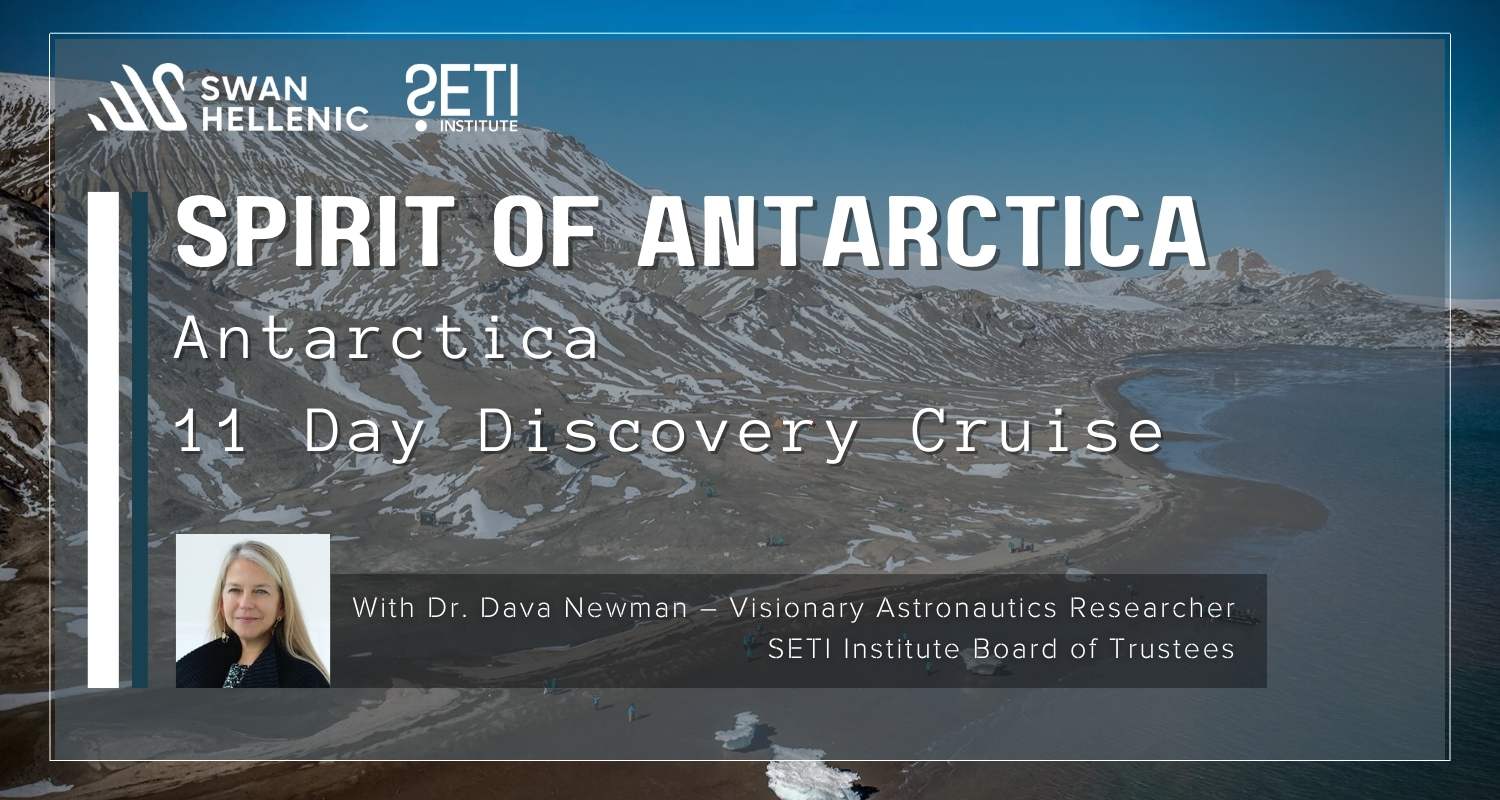 Tags: Partnerships
Time: 22 December 2023 - 02 January 2024 -
Location: Cruise to Antarctica
Spirit of Antarctica 
Cross the Drake Passage on your voyage to the incredible Antarctic Peninsula. This frozen wonderland is home to unparalleled beauty – breathtaking rugged coastlines, enchanting blue icebergs, and endless wind-carved snow glistening in the sun. Head for shore on a Zodiac to get fantastic photos of busy gentoo penguins, graceful leopard and Weddell seals, and magnificent kelp gulls and skuas.

SETI Institute guest lecturer:

Dr. Dava Newman – Visionary Astronautics Researcher, SETI Institute Board of Trustees
Director of the Massachusetts Institute of Technology (MIT) Media Lab, Apollo Program Professor of Astronautics at MIT and a Harvard–MIT Health, Sciences, and Technology faculty member, Dr Newman has been the principal investigator on four spaceflight missions aboard the Space Shuttle, the Russian Mir Space Station and the International Space Station. She served as NASA Deputy Administrator between 2015-17, was the first female engineer in this role, and was awarded the NASA Distinguished Service Medal. Her research and teaching expertise include aerospace biomedical engineering, human performance, advanced space suit design, AI/ML for climate, leadership development, innovation, and technology and policy.
Meet the incredibly accomplished Dr Newman aboard our Spirit of Antacrctica cruise, which departs from Ushuaia on the 22nd of December, 2023. Spend Christmas and New Year in Antarctica, learning about the scientific significance of the seventh continent from a world-renowned expert.