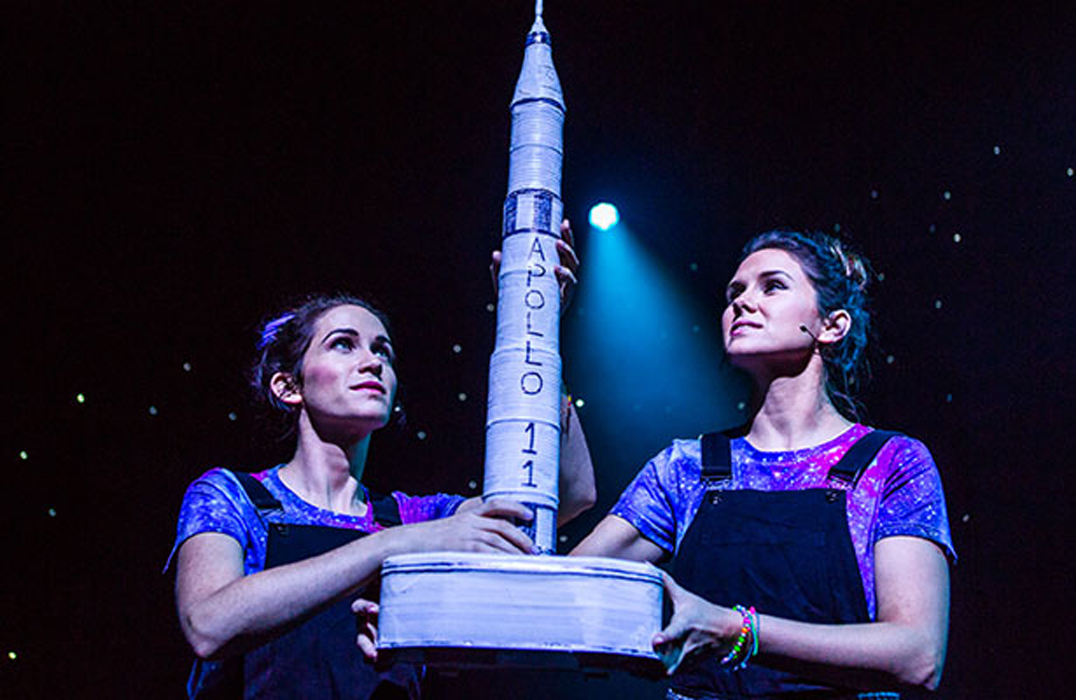 Tags: SETI
Time: 02 - 03 April 2022 -
Location: Costa Mesa, CA
A performance for all ages to discover and explore space.
Overview
"...a flashy, visual, magical but above all thoughtful experience which extends beyond the facts of space and time into the heart of life and living." - Thebiglist.co.uk
Suni and Mae are dreamers. As young girls they dreamt about journeying far beyond our solar system, singing among the stars and discovering all that was unknown to them: the secrets of space. Using magical illusions and a state-of-the-art digital LED wall, the sisters and the audience embark on an interactive journey across the galaxy. They explore with dazzling imagery the wonders of the cosmos using key ideas in science and technology. Secrets of Space has been developed with leading space industry experts and examines not only outer space, but also finding your own space in the world and dis- covering dreams that have yet to be explored.
Join us for FREE pre-show activities before Secrets of Space
Put on your spacesuit and rocket in to Samueli Theater an hour before the performance to enjoy space themed activities. Experience a journey to Mars with a special virtual reality experience that puts you in the driver's seat of a spaceship. Create and launch your very own rocket with a hands on activity let by our partners at the Columbia Memorial Space Center. And don't forget your biggest smile for an out of this world photo op! Be sure to join us to unlock all the Secrets of Space!
We look forward to seeing you!
Audience Advisory:
All ticketholders must wear a mask AND provide proof of full vaccination against COVID-19 or a negative COVID-19 PCR test taken within 48 hours of performance or a negative Antigen test taken within 6 hours of performance. Ticketholders over the age of 18 must also bring photo ID.