Searching for E.T. with the Allen Telescope Array
SETI Live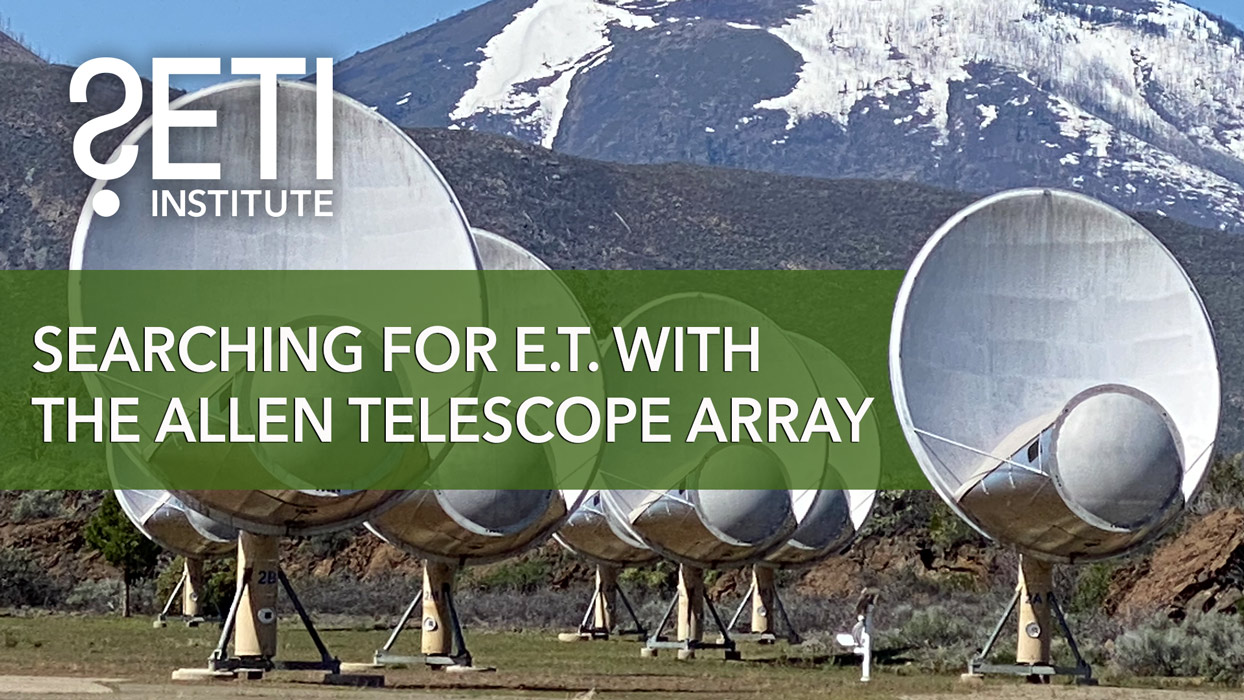 Time: Thursday, Jun 09, 2022 -
Location: Online
The Allen Telescope Array (ATA) was upgraded with new front-end receivers (known as our Antonio Feeds) and a new digital backend for signal processing. The ATA is more sensitive and reliable than ever, capable of observing from 1-12 GHz continuously, which is different from other instruments. 

New SETI observations of nearby star systems are underway at the ATA thanks to the participation of Franklin Antonio, a co-founder of Qualcomm. Antonio passed away last month, but his technical contributions and active participation as a member of the ATA team made this new work possible.

Join us to learn about what's happening today at the ATA, what could be next and how Antonio's legacy is bringing us ever closer to detecting a technosignature from an alien civilization. With Bill Diamond, Andrew Siemion, the ATA team and special guest, Roy Davis, Senior Director at Qualcomm.
WATCH LIVE ON FACEBOOK: https://fb.me/e/1GPmMe7zZ
WATCH LIVE ON YOUTUBE: https://youtu.be/9zeCYAWAqSs