Science Film Festival: Contact
Public talks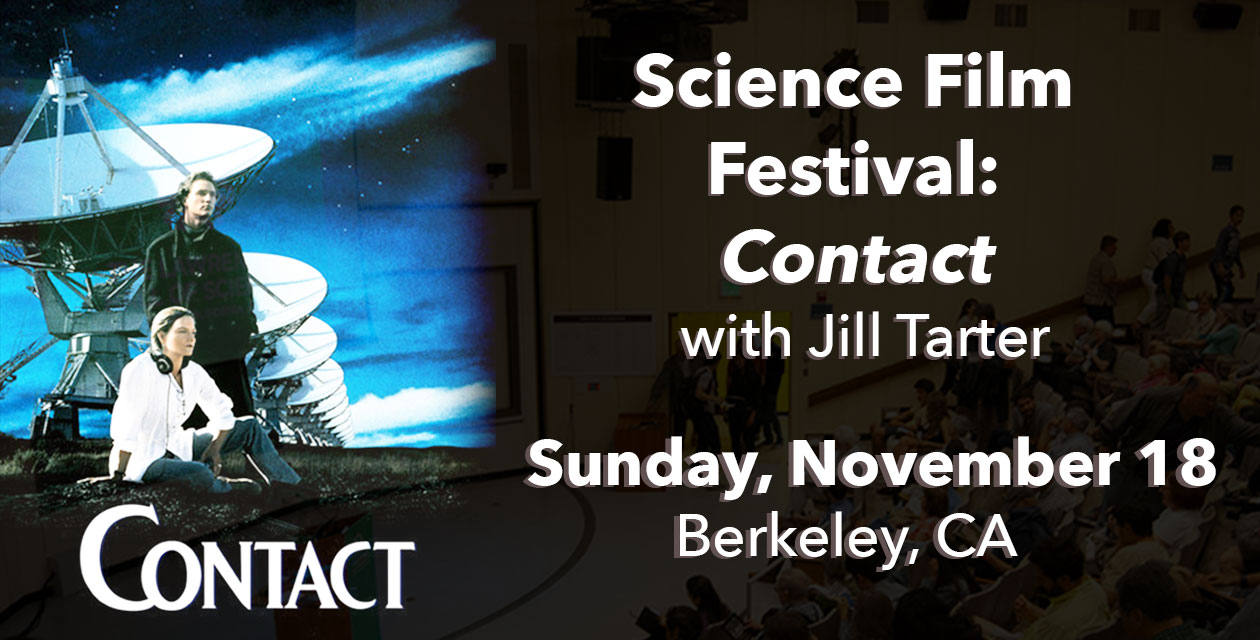 Tags: Jill Tarter, SETI, Outreach
Time: Sunday, Nov 18, 2018 -
Location: Berkeley, CA
Based on the novel by the famed astrophysicist Carl Sagan, Contact tells the story of a mysterious radio signal discovered by Dr. Ellie Arroway at Search for Extra-Terrestrial Intelligence (SETI). Dr. Arroway contends with the far-reaching implications of her discovery and considers the pursuit of a first contact with extraterrestrial life.
The character of Ellie Arroway is based on the work and life of Jill Tarter, co-founder of the SETI Institute and Chair Emeritus for SETI at the SETI Institute. Jill will introduce the film and share her insights.
Note: Ticket purchase required.
For more information and ticket purchase, visit https://www.lawrencehallofscience.org/visit/events/science-film-festival