Public talks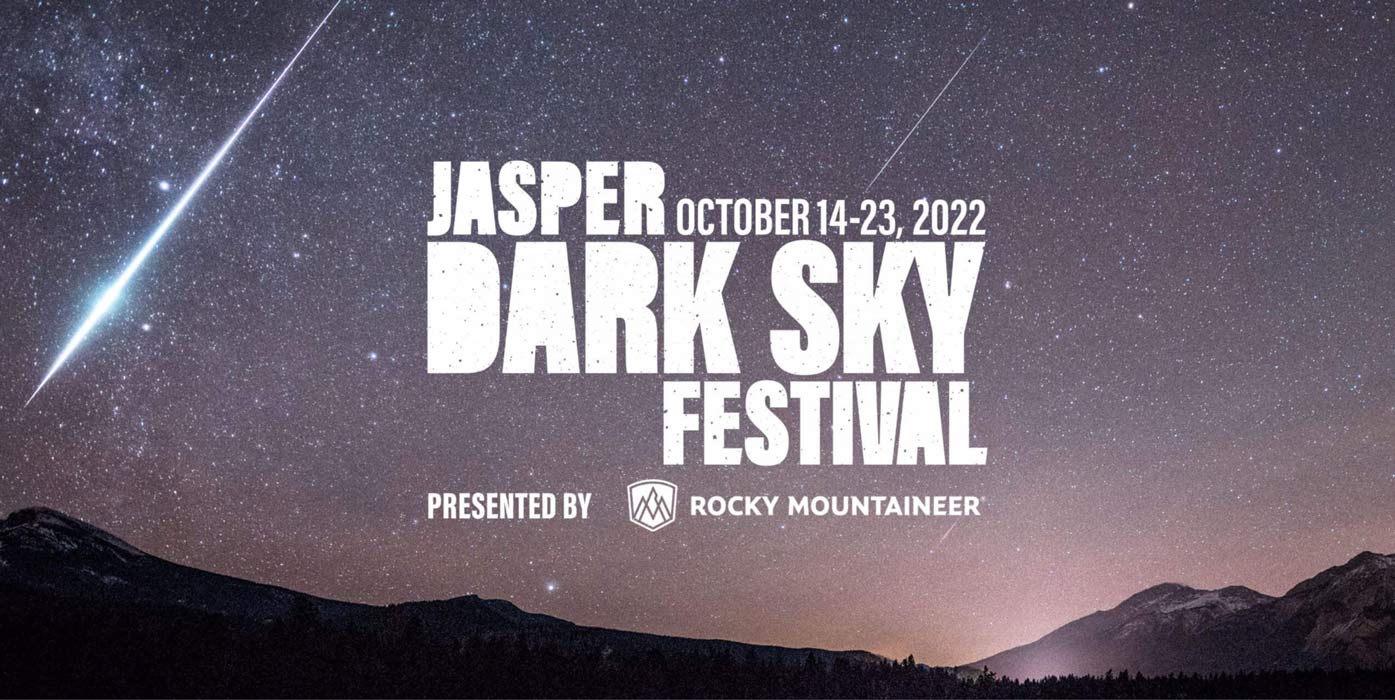 Tags: SETI, Seth Shostak
Time: 14 - 23 October 2022 -
Location: Jasper, Canada
As daylight hours begin to recede, October is the ideal time to celebrate the skies with the annual Jasper Dark Sky Festival, an ever-growing festival aimed at connecting all ages to our universe and beyond.
There are a variety of fun events throughout October, some paid and some free. Check out the full schedule here or pick up the event guide at the Jasper Visitor's Centre (500 Connaught Drive). 
MASTER THE BASICS OF DARK SKY PHOTOGRAPHY
A regular iPhone photo won't cut it! Learn more with these night sky photography tips listed in our Dark Sky Blog.  Interested in learning more about dark sky photography? Sign up for an evening workshop during the festival!

DRESS IN WARM LAYERS
October in Jasper can be a little chilly. Don't forget mitts, scarves and toques—just in case.

FIND A PLACE TO STAY
Wake up to elk grazing on the dew covered grass outside your cabin door. Choices abound, but one thing is certain, you'll be warm and cozy during your stay in Jasper. Book your Jasper accommodation here.

Join Seth Shostak, Senior Astronomer and SETI Institute Fellow for an intimate 3 course meal with wine pairings at one of Jasper's favourite gourmet restaurants, Evil Dave's Grill. Over the course of dinner, Seth will discuss why we haven't found extraterrestrial life yet and share some experiences he's had through his storied career. After dinner, head over to the Multipurpose Hall at the Jasper Activity Centre for the 'Late Night with Jay Ingram' program where Seth will be on the panel – you ticket is included with the package. Less than 20 seats are available for this incredible experience – get your ticket here.

Join Jay Ingram and the Dark Sky Band for a late-night conversation with Seth Shostak, Emma Louden, and Shawna Pandya about what aliens might actually look like!
Admission $15 per person, buy tickets here.