Greenland Discovery: Reykjavik to Kangerlussuaq 11 Day Discovery Cruise
SETI Institute Event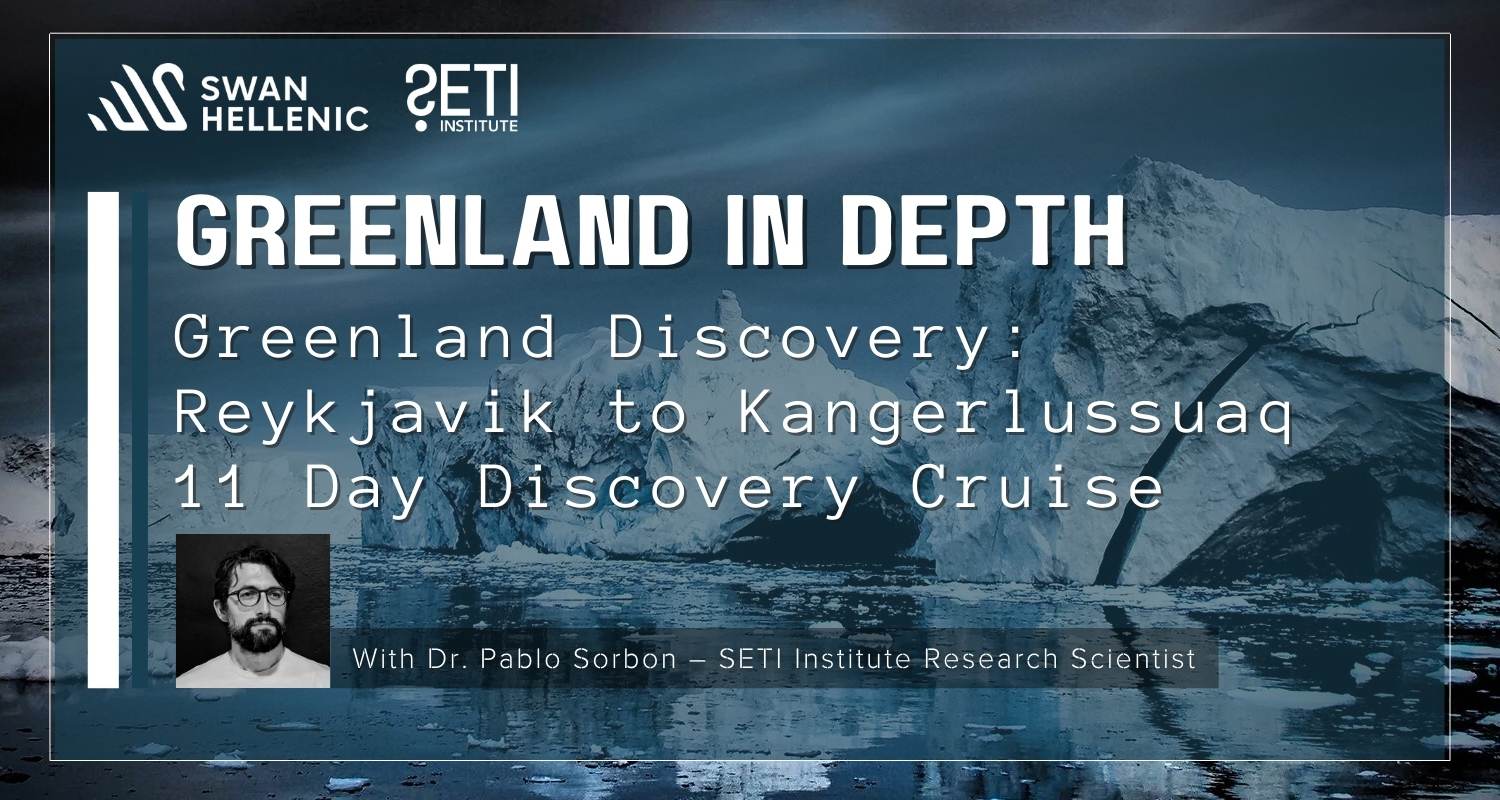 Tags: Partnerships
Time: 26 August - 05 September 2023 -
Location: Cruise to Greenland
Greenland in Depth
Greenland Discovery: Reykjavik to Kangerlussuaq 11 Day Discovery Cruise
Escape to a remote and remarkable region of the world on our 10-night Greenland Discovery: West Greenland tour on board our boutique ship. Traditional ways of life can still be seen against a backdrop of stunning arctic scenery and immense mountains. We navigate through an intricate fjord system that keeps the secrets of Norse people and settlements more than 4,500 years old, the pathways of Inuit migrations and Viking ruins. Discover UNESCO-listed World Heritage sites and unspoilt, picturesque waterways filled with floating icebergs. Join us on our voyage to a fascinating and varied part of Greenland, one of the world's last great adventures.
SETI Institute guest lecturer:
Pablo Sorbon – SETI Institute Research Scientist
Pablo has a strong interest in robotic space exploration and specialises in studying places on Earth that are similar to environments on other planets and moons. He began his academic research career at the European Space Agency before receiving his PhD from the Universities of Oslo and Valladolid. He has since worked at Washington University, McGill University, the Canadian Space Agency, the SETI Institute and NASA. His technology development work includes the laser tools that are used to explore Mars.
Pablo has a particular interest in how space technology can benefit the earth and vice versa, and you can listen to him speak about 'Arctic resources and their role in space sciences and the energy transition' on our Greenland in Depth cruise, departing on the 26th of August 2023. Travel to some of the Arctic's most remote corners and discover how this vast, wild place is connected to the stars above.