Arctic Discovery: Iceland, Jan Mayen & Svalbard 13 Nights Discovery Cruise
SETI Institute Event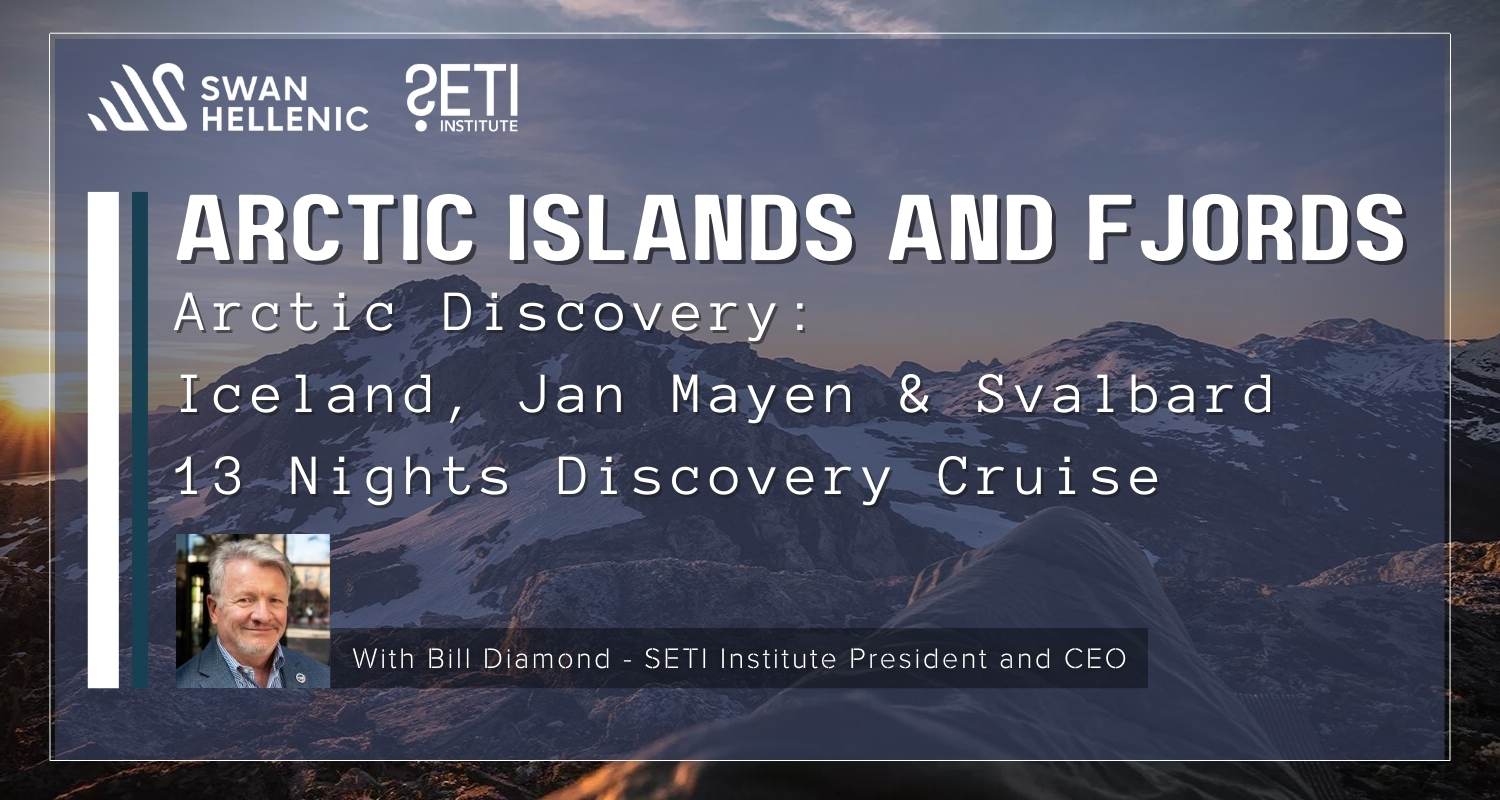 Tags: Partnerships
Time: 23 June - 06 July 2023 -
Location: Cruise to the Arctic Islands
Arctic Islands and Fjords
Arctic Discovery: Iceland, Jan Mayen & Svalbard 13 Nights Discovery Cruise
Discovering the Arctic on an expedition vessel is one of the world's last great adventures. Board our 13-night Arctic Discovery cruise in the land of fire and ice and explore regions in the northernmost part of the world, from Iceland to East Greenland, the rarely visited Jan Mayen island and Svalbard inside the Arctic Circle. By venturing to Greenland, you experience some of the most interesting indigenous cultures and ways of life in sparsely populated regions, as well as national parks, protected areas for wildlife - such as arctic hare and muskoxen - and the world's largest fjord system. Our journey continues via Jan Mayen Island on to the northern archipelago of Svalbard where the midnight sun throws shadows on the icy landscape in our pursuit of polar bears, walrus, seals and whales, and millions of seabirds. Join us on our boutique expedition ship and make your arctic cruise an unforgettable trip of a lifetime.

SETI Institute guest lecturer:

Bill Diamond – SETI Institute President and CEO
Bill is a Silicon Valley technology veteran with over 30 years of experience in laser photonics and optical communications networks, X-ray imaging, and semiconductor processing technologies. Prior to joining the institute in 2015, Bill held various executive management positions and his corporate background ranges from venture-backed start-ups to Fortune 100 multinationals. Bill is a current member of the Optical Society of America, the International Astronomical Congress and the American Association for the Advancement of Science. He also serves on the Board of Directors of the Bay Area Science and Innovation Council (BASIC) in San Francisco.
We will have the pleasure of Bill's company on our Arctic Islands & Fjords cruise, which departs Reykjavik on the 23rd of June, 2023. The remote vastness of the Arctic seems like a fitting setting to learn more about the search for life beyond Earth.