Where in the Worlds has SETI Institute Been? July 9 - 15, 2017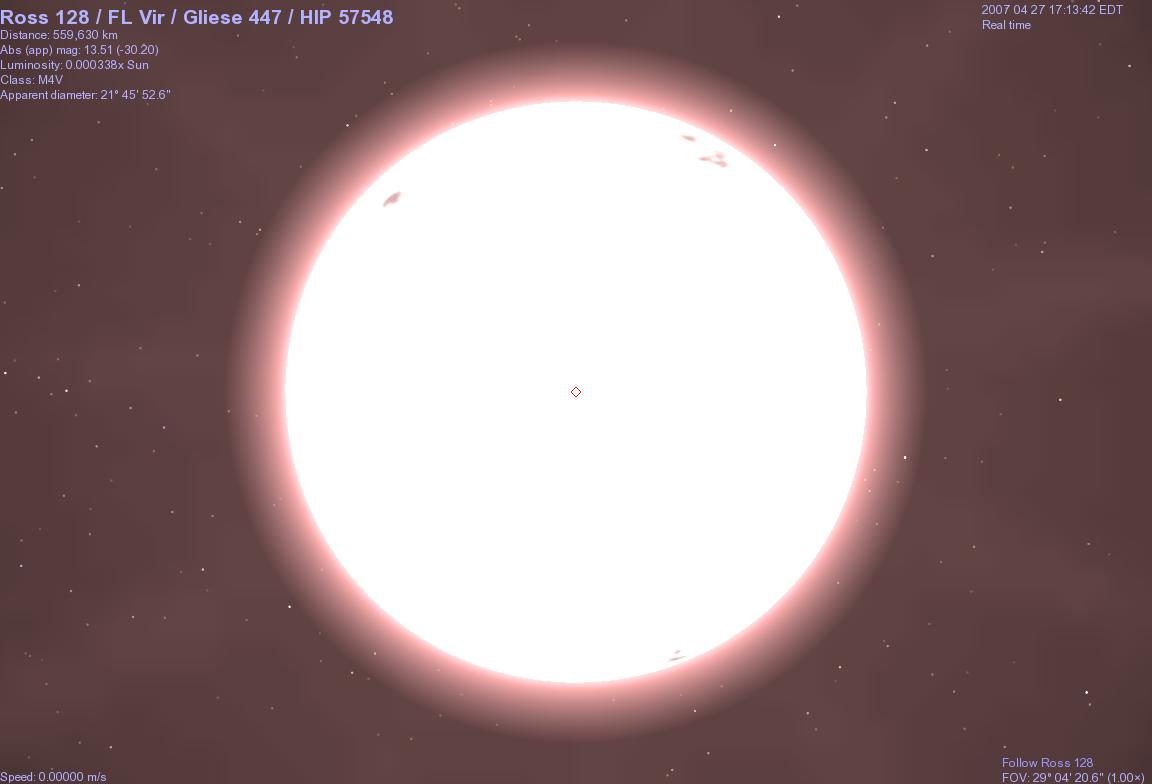 Ross 128
Ross 128 is a red dwarf star located in the constellation Virgo. In May, radio astronomers at the Arecibo telescope in Puerto Rico observed Ross 128 and when they analyzed the data, they detected what appeared to be repeating signal. There are several possible explanations for the signal, but its origin is still unclear. SETI Institute scientist Jon Richards has been collecting observations from the SETI Institute's Allen Telescope Array (ATA) and SETI Institute scientist Gerry Harp is currently analyzing the data.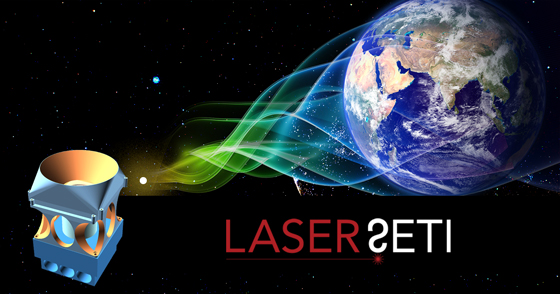 Laser SETI
Laser SETI is crowdfunding campaign launched by the SETI Institute to fund a project to place specialized cameras around the globe to look for laser flashes from deep space. It's the first project ever to scan the whole sky all the time for possible signals from extraterrestrial intelligence. The campaign's fundraising goal is $100K to begin scaling up this project which has been in development for two years.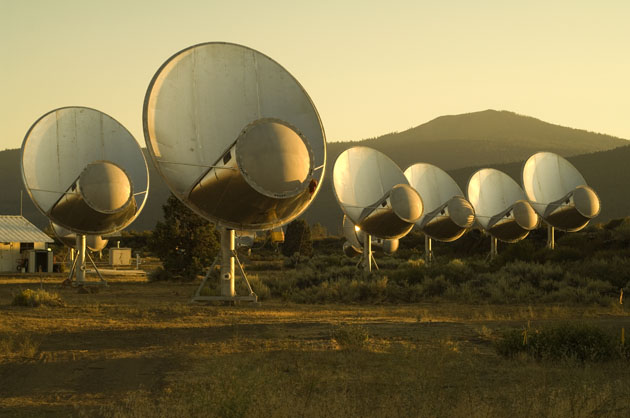 STEM Education & Outreach
The SETI Institute's mission is to explore, understand, and explain the origin and nature of life in the Universe, and to apply the knowledge gained to inspire and guide future generations. Our scientific research is central to this endeavor, but we are also deeply committed to STEM education and outreach as well. One of the programs that advances these efforts includes our Big Picture Science radio program and podcast, which is hosted by SETI Institute Senior Astronomer Seth Shostak. SETI Talks offers public presentations from the SETI Institute scientists, as well as others, which are shared and available to all on our YouTube channel. The Airborne Astronomy Ambassadors program provides training and hands-on immersion on board NASA's Stratospheric Observatory for Infrared Astronomy. One the newest education programs is Reaching for the Stars, in which the SETI Institute leads a team to develop space science activities for the Girl Scouts.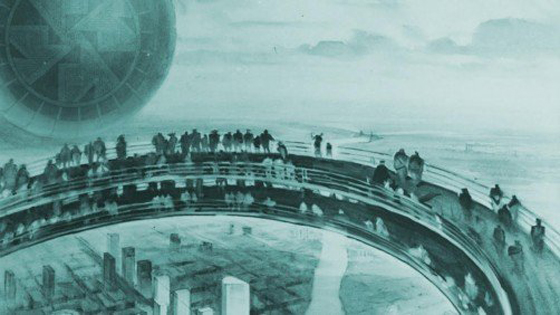 SETI Artists-in-Residence
The SETI Artists in Residence (SETI AIR) program seeks to open an exchange of ideas between artists and scientists, inspiring each and leading to new paths of understanding and expression. Dario Robleto is part of SETI AIR and is a transdisciplinary artist and storyteller whose research-driven practice results in intricate narratives and handcrafted objects that reflect his exploration of music, popular culture, science, war and American history. On July 18 Daniel participated in a panel discussion hosted by the Santa Fe Institute and billed as "the first interplanetary panel discussion." The panel included scientists, science fiction authors, explorers and artists in conversation about what it will take to become in interplanetary civilization.

Jill Tarter, Sarah Scoles and Making Contact
Author Sarah Scoles recently wrote a book about Jill Tarter's life and work, Making Contact. Jill is one of the founders of the SETI Institute, has been a pioneer in SETI research, and currently holds the Bernard M. Oliver Chair at the SETI Institute. Making Contact follows Jill's career and details the challenges she has faced along the way, both as a woman scientist, and in trying getting her work funded, both challenges that endure.
METIs
According the International Academy of Aeronautics, Messaging Extraterrestrial Intelligence (METI) should only occur following international consultation and consent. Quartz spoke with SETI Institute Senior Astronomer Seth Shostak about what that means and whether such a policy is enforceable..
Quartz: The Best Messages to Send to Intelligent Life in Space
Recent Podcasts
SETI Institute Senior Astronomer Seth Shostak hosts the Big Picture Science radio show and podcast, but he also participates in other podcasts from time to time. He recently guest hosted StarTalk All Stars to talk about exoplanets, and was interviewed on The Science Insideabout aliens.
Facebook Live
In last week's Facebook Live, SETI Institute Senior Astronomer Seth Shostak interviewed Jill Tarter and author Sarah Scoles. Sarah has just written a book about Jill's life and work, Making Contact.
All SETI Institute Facebook Live videos can be found on our Facebook page.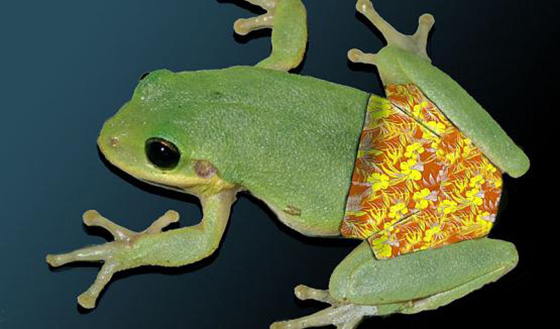 Big Picture Science
Last week, Frog's Pants wondered just what is life? This week, Eclipsing All Other Showsdiscusses the upcoming solar eclipse which will take place on August 21.
Events
The Meteoritical Society: July 23-28, Santa Fe, NM Janice Bishop will be presenting and discussing Martian meteorites. Pascal Lee will also be presenting to discuss the origins of the Mars moons Phobos and Deimos.
Astronomy on Tap: July 25, San Francisco, CA Free events that feature accessible astronomy presentations. Franck Marchis will discuss the Laser SETI project and the upcoming solar eclipse.
Starship Congress 2017, August 7-9, Monterey, CA. A conference that explores pathways to allow human exploration of the galaxy. Franck Marchis will give a presentation.
California Academy of Sciences Astronomy Lectures: September 11, San Francisco, CA Matt Tiscareno will about the end of the Cassini mission and the science of its grand finale.
StarTalk Radio: September 16-17, Seth Shostak will guest host this Neil deGrasse Tyson radio program that explores science, pop culture and comedy.
Carl Sagan Center Activity Report June 2017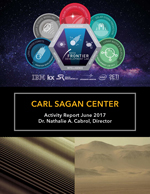 The Carl Sagan Center Activity Report for June 2017 is out and can be downloaded here. Here are some highlights:
Dale Andersen co-authored a paper that has been accepted for publication in the Journal of Microbiological Methods, 'Comparison of two bioinformatics tools used to characterize the microbial diversity and predictive functional attributes of microbial mats from Lake Obersee, Antarctica'
Susan Thompson was lead author of the catalog study for the Kepler survey mission
SETI Institute scientists participated in conferences and events including the 4th Kepler/K2 Science Conference; the 3rd Planetary Data Workshop; Starmus Festival IV: Life and the Universe; and the AAS Division on Dynamical Astronomy Meeting
Facebook Live events featured Kathryn Bywaters, Margaret Race, Susan Thompson, and Jeff Coughlin
Lori Fenton curated the geoscience Twitter account @GeoSciTweeps for the week of June 26-July2
Seth Shostak was interviewed by numerous print and broadcast news outlets including NBC News, KGO Radio San Francisco, Science Fantastic, and KQED
Matt Tiscareno has been participating in the production of numerous documentaries about Cassini
Jill Tarter, Jon Richards and Gerry Harp to participants of the Machine Learning for SETI hackathon held June 10-11