Where in the Worlds has SETI Institute Been? - August 21 - 27, 2017
Cassini
Launched in 1997, Cassini is a space probe that has been studying Saturn, its rings and its moons since 2004. It has identified moons, discovered jets of water erupting from Enceladus, Saturn's sixth largest moon, shown that Titan, Saturn's largest moon, has geologic processes that are similar to those on Earth, measured the height of structures within Saturn's rings and much more. On September 15, Cassini's mission will come to a spectacular end when dives into Saturn's atmosphere, sending final data back to Earth for as long as it can.
Some of Cassini's final data may provide new information about the mass of Saturn's rings.
"My prediction is that we're going to find out that [the B ring] is not massive at all," said SETI Institute ring researcher Paul Estrada in Scientific American. "That would basically make a very, very strong argument that the rings are pretty young. 
"It's hard not to anthropomorphize the spacecraft," said SETI Institute scientist Matthew Tiscareno in an interview with ScienceNews. Matt has been working on Cassini since it entered Saturn's orbit. "We've been riding on its back for these 13 years, and it's done everything we've asked. I think it's the most spectacularly successful mission that NASA has ever run." 
Snow Storms on Mars
SETI Institute scientist David Hinson is co-author of new research about Mars' atmosphere and published in Nature Geoscience. The study reveals that snow falls much differently on Mars than it does on Earth, and that night time weather is much more intense than expected.
SETI.org: Night-time Snow Storms on Mars
Nature Geoscience: Snow precipitation on Mars driven by cloud-induced night-time convection
Frontier Development Lab
NASA Frontier Development Lab (FDL), hosted at the SETI Institute, wrapped up its 2017 program on August 17, culminating in presentations from each team on their research. The event was hosted at Intel.
FDL is an applied artificial intelligence research accelerator and public/private partnership between NASA Ames Research Center and the SETI Institute. The program tackles knowledge gaps in space science by pairing machine learning experts with astronomy and planetary science expertise. Interdisciplinary teams address tightly defined problems with meaningful application to the space program. Core project partners of FDL include IBM, Intel, KX, Lockheed and SpaceResources Luxembourg. Founding FDL partners are Autodesk and Nvidia. Research partners are Lockheed Martin, USC, MISO and XPrize.
The Eclipse and the Girl Scouts Reaching for the Stars
The eclipse may be over, but we are still reflecting on the experience and using it as a teachable moment. The next total eclipse of the sun will take place in 2019 and will be visible from the South Pacific and South America. We won't see another total solar eclipse in the United States until 2024.
The SETI Institute is the lead in a 5-year space science education program called Reaching for the Stars, NASA Science for Girl Scouts. In addition to developing new a new Space Science badge program for all levels of Girl Scouts, the SETI Institute also worked with NASA to develop eclipse boxes filled with materials that allowed girls to explore space science and eclipse-related activities.
Voyager is 40, the Golden Record and a Pulsar Map to Earth
Voyager was launched 40 years ago, with cargo that includes the Golden Record and a pulsar map to Earth. Launched in 1977 with an original mission to explore Jupiter, Saturn, Uranus and Neptune, both Voyager probes remain active.
Frank Drake, who conducted the first-ever SETI experiment and is Chairman Emeritus of the SETI Institute Board of Trustees was a member of the committee that determined what to include on the Golden Record, a committee that also included Carl Sagan. Frank also designed the pulsar map could guide extraterrestrials back to Earth.
Despite some recent sensational headlines, Frank Drake doesn't believe we should be overly concerned.  "The pulsar map is not dangerous at all," said Drake. "It will likely never even be seen by extraterrestrials. Even then, it will be perhaps millions of years from now."
Making Contact & SETI Pioneer Jill Tarter
Making Contact, a book written by Sarah Scoles about the life and work of the SETI Institute's Jill Tarter was released in July. Jill holds the Bernard M. Oliver Chair at the SETI Institute and has devoted her life's work to advancing SETI research.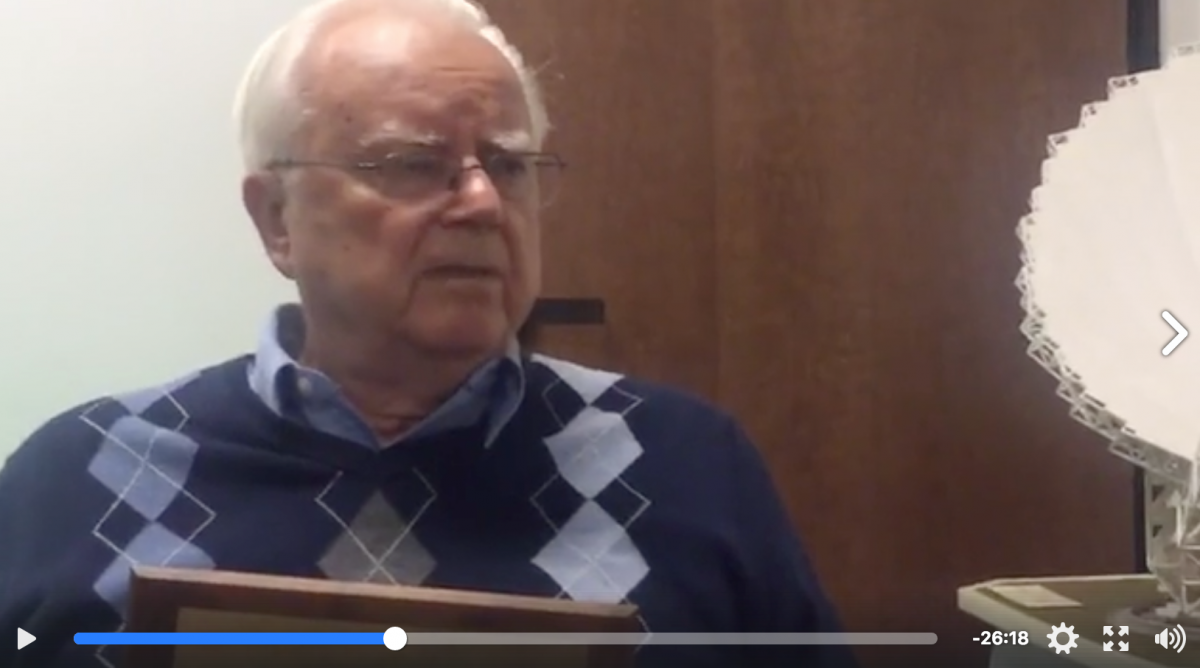 Facebook Live
In last week's Facebook Live, we sat down with Frank Drake to discuss the 40th anniversary of Voyager, the Golden Record, and the infamous pulsar map. 
All SETI Institute Facebook Live videos can be found on our Facebook page.
Big Picture Science
Last week, encore presentation of Musical Universe explored sound in space. This week, another encore, Elements Never Forget, investigates the loss of nitrogen in the atmosphere.
Events
Space Station Museum, September 9 San Francisco, CA Screening of the movie Contact with commentary by Jill Tarter
California Academy of Sciences Astronomy Lectures, September 11, San Francisco, CA Matt Tiscareno will about the end of the Cassini mission and the science of its grand finale.
StarTalk Radio, September 16-17, Seth Shostak will guest host this Neil deGrasse Tyson radio program that explores science, pop culture and comedy.
European Planetary Science Conference: September 17-22, Riga, Latvia SETI Institute Scientist Matt Tiscareno will present research on the planetary rings of Saturn and the Cassini mission.
NightHowl, September 23, San Francisco, CA Franck Marchis will demonstrate the Unistellar telescope
Menlo Park Library Science Night, September 28, Menlo Park, CA SETI Institute scientist Margaret Race will take part in the Menlo Park Library's annual science night. 
Division of Planetary Sciences, October 15-20, Provo, UT SETI Institute Scientist Matt Tiscareno will present research on the planetary rings of Saturn and the Cassini mission.
American Geophysical Union: December 11-15, New Orleans, LA SETI Institute Scientist Matt Tiscareno will present research on the planetary rings of Saturn and the Cassini mission.