Description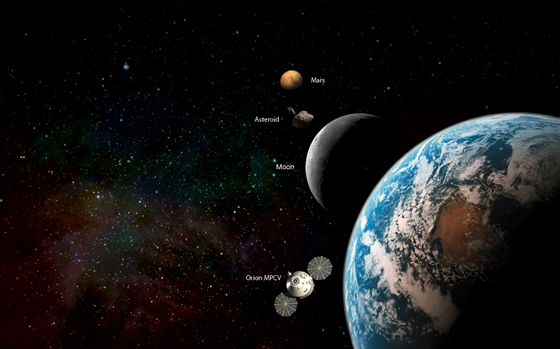 Join our three expert panelists to find out about opportunities for funding science with venture capital and other commercial opportunities.
This event is co-hosted with the NIAC workshop, to be held at Stanford Feb 4-6 2014.
Panel:
Amaresh Kollipara
Managing Partner, Earth2Orbit, LLC
Principal, Space Angels Network
Amaresh is a Founder and Managing Partner of Earth2Orbit, LLC, which is an aerospace consulting firm and global provider of launch services.  Earth2Orbit is working with the Indian Space Research Organization to provide commercial launch services to a variety of satellite clients.  In addition to his role at Earth2Orbit, Amaresh serves as a management consultant and financial advisor to a generation of entrepreneurs by helping them develop viable businesses and prepare for the world of venture finance. 
Amaresh currently serves as a Principal of the Space Angels Network, a professionally managed national network of seed- and early-stage investors focused on aerospace-related startups.
Prior to his aerospace related endeavors, Amaresh enjoyed a successful career with the Strategy group of Accenture, where he managed key Internet strategy offerings and developed strategic recommendations for Global 500 clients such as Cisco, HP, and Siemens.  Amaresh's diverse background also includes roles as a biotechnology researcher, planetarium presenter, and physics teacher.  Amaresh holds an MBA degree from the Graduate School of Business at Columbia University.  He also earned a B.A. in Molecular and Cell Biology with an emphasis in Neurobiology from the University of California at Berkeley.
Christopher Horgan
Christopher J. Horgan is a registered patent attorney with experience in a wide variety of technical areas.  He has been in the intellectual property field since starting at the U.S. Patent & Trademark Office in 1990 as a Patent Examiner.  Mr. Horgan received his J.D. from the Catholic University of America, M.B.A. from Union College and B.S.E.E. from Lafayette College.  
Mark Bunger
Mark Bünger directs the Lux Research analyst team from the firm's San Francisco office. He has 15 years of business strategy experience, both as a management consultant and a technology analyst. In this time, he has advised more than 40 Fortune 500 corporations, led hundreds of engagements, and authored over 60 reports and other publications. Most recently, he was a Principal Analyst at Forrester Research,where he studied and advised clients in manufacturing industries including automotive and aerospace. Prior to that, Mark was a Managing Director at European technology consultancy Icon Medialab (now LB International). He also co-founded the leading online promotional currency company, SoftCoin, which manages multimillion-dollar campaigns for clients such as Kodak, Proctor & Gamble, Frito-Lay, and Nokia.
The first six years of Mark's career were spent at Accenture in the U.S. and Europe, where he was a consultant in a variety of industries and technologies. Mark and his work have figured in leading business journals and other media outlets in the U.S. and Europe, including CNN, CNBC, The Wall Street Journal, the Financial Times, and other regional and trade publications.
Mark's education includes International Marketing at Mälardalen Polytechnic in Sweden, and Market Research at the University of Texas in the U.S. In addition, Mark studied biochemistry through the University of California at Berkeley's extension program, and currently assists part-time in a lab at the UCSF Department of Neurology.
Google+ event: https://plus.google.com/events/cnqcmfq6qhhk3ijn6p78fg204gg