Where in the Worlds has SETI Institute Been? May 1, 2017 – May 7, 2017
Breakthrough Discuss
Breakthrough Discuss is an academic conference that focuses on life in the Universe and space exploration. This year it was held April 20-21 at Stanford University and SETI Institute attendees included Jill Tarter and Franck Marchis. Presentations included talks about nearby stars and exoplanets, with potentially habitable environments, such as Proxima Centarui b, LHS 1140 b and the Trappist-1 system.
Popular Mechanics: Probing the Atmospheres of Exoplanets for Signs of Life
---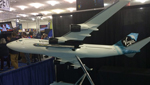 Silicon Valley Comic Con
The Silicon Valley Comic Con, which was held April 21-23 in San Jose, was particularly focused on space exploration, science and technology. For the SETI Institute, this was an opportunity to share learning and knowledge from our scientific research, as well as our education and outreach programs. The SETI Institute exhibit experience included models of the Allen Telescope Array (ATA) and NASA Stratospheric Observatory for Infrared Astronomy (SOFIA), and featured SETI Institute scientists answering questions about the work we do. SETI Institute "all-stars" such as Jill Tarter, Seth Shostak, Nathalie Cabrol and Mark Showalter also participated in several panel discussions about the hunt for life beyond earth and the search for extraterrestrial intelligence. 
Spaceflight Insider: Space exploration takes center stage at Silicon Valley Comic Con 2017
---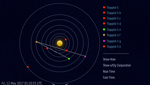 Testimony Before the U.S. House Committee for Science, Space and Technology
On April 26 SETI Institute Senior Astronomer Seth Shostak testified to the House Committee for Science, Space and Technology. Other speakers included Dr. Thomas Zurbuchen, associate administrator, Science Mission Directorate, National Aeronautics and Space Administration (NASA); Dr. Adam Burgasser, professor of physics, University of California, San Diego and UCSD Center for Astrophysics and Space Science; Fulbright Scholar; and Dr. James Kasting, chair, planning committee, Workshop on the Search for Life Across Space and Time, National Academies of Science, Engineering, and Medicine; Evan Pugh Professor of Geosciences, Pennsylvania State University. Part of the discussion focused on the exoplanets such as those in the Trappist-1 system, which were recently observed by the SETI Institute's Allen Telescope Array (ATA). 
Inquisitr: 'Mini Federation of Planets': Search for Extraterrestrial Intelligence targets Trappist-1 Exoplanets
SETI Institute: SETI Institute observes Trappist-1, the Star with many Earth-like planets
---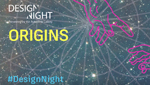 Video
Jill Tarter and SETI Institute Trustee Jonathan Knowles presented Design Night Origins.
---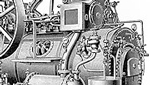 Big Picture Science
Last week, Eve of Disruption, is an encore presentation that explores the idea of innovation and why some big ideas have lasting scientific or cultural impact and others do not. This week's Time on Your Side considered whether it's possible to reverse the march of time when it comes to aging.
---
Events
Institute for Cross Disciplinary Engagement at Dartmouth: May 11, 2017, Chicago, IL Jill Tarter, trustee and Bernard M. Oliver Chair for SETI at the SETI Institute will be in discussion with philosopher Patricia Churchland in Future of Intelligence: Human, Machine and Extraterrestrial: A Dialogue Between an Astronomer and a Philosopher.
IAA Planetary Defense Conference: May 15-19, 2017, Tokyo, Japan This bi-annual conference brings together world experts to discuss the threat to Earth posed by asteroids and comets and actions that might be taken to deflect a threatening object.  SETI Institute scientists Michael Busch and Franck Marchis will participate.
Osher Lifelong Learning Institute: June 1, 2017, Santa Clara, CA Edna DeVore, Director of the Education at the SETI Institute will help people get prepared for this summer's total eclipse of the sun which will take place on August 21, 2017.
Spacefest: June 8-11, 2017, Tucson, AZ. An annual event that brings the space community together. Pascal Lee and Seth Shostak of SETI Institute will be speaking.
Machine Learning 4 SETI Hackathon, June 10-11, San Francisco, CA The SETI Institute invites all citizen data scientists and technologists to join us as collaborators in our mission to find radio signals from intelligence beyond our solar system.
Dynamical Astronomy Meeting of the American Astronomical Society: June 11-15, London, UK SETI Institute Scientist Matija Cuk will chair a session on Planetary Formation and System Architecture.
Smithsonian Magazine Future Con, June 16-16, Washington D.C. Bringing science fiction and fantasy together with serious science and cutting-edge technology. Seth Shostak with be a speaker.
Starmus Festival IV, June 18-23, 2017, Trondheim, Norway A celebration of science and the arts. Presenters will include Jill Tarter, Bernard M. Oliver Chair for SETI at the SETI Institute and Nathalie Cabrol, Director of the Carl Sagan Center for Research at the SETI Institute
Kepler & K2 SciCon IV: June 19-23, Moffett Field, CA SETI Institute scientists including Jeffrey Coughlin will participate. 
Virtual Reality in Space: The Next Big Thing: July 12, San Francisco, CA Franck Marchis will participate in a discussion about ways in which virtual reality might play a role in space exploration.
---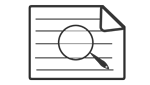 March 2017 Activity Report
The full March 2017 activity report, including peer-reviewed publications, scientific conferences, public talks, and much, much more can be downloaded here.