Weekly Digest March 7, 2014
Jason Rowe and the Planet Bonanza
Last Wednesday, the Kepler team announced a huge news — the discovery of 715 new planets.  We are excited to interview Jason Rowe, Research Scientist at the SETI Institute and member of NASA's Kepler mission.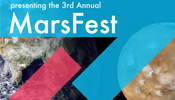 Join us for MarsFest, March 28 – 30 2014
Death Valley National Park has several planetary analog research sites within its boundaries, and is excited to share this little known, but extremely important, use of our public land.
Refactoring Space Exploration with Soft Machines
In this talk, Vytas SunSpiral discusses research and development at NASA Ames into dynamic tensegrity robots and how these "soft machines" may be controlled through biologically inspired methods.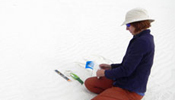 Meet Our Scientists — Lori Fenton
Planetary scientist Dr. Lori Fenton joined the SETI Institute as a principal investigator in 2006, and was awarded NASA's Carl Sagan Fellowship for Early Career Researchers that same year.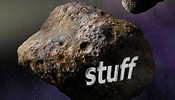 Big Picture Science Radio Show – Space for Everyone
Is space the place for you? With a hefty amount of moolah, a trip there and back can be all yours. But when the price comes down, traffic into space may make the L.A. freeway look like a back-country lane.