Weekly Digest April 11, 2014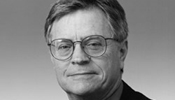 David Black Selected as President and CEO at SETI Institute
The SETI Institute has announced the selection of Dr. David Black as its new President and Chief Executive Officer.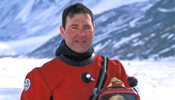 Meet Our Scientists — Dale Andersen
As the American leader of a joint US/Soviet expedition to Antarctica, biologist Dale Andersen spent six months with a multinational, multicultural crew in this remote, hostile environment, carrying out research relevant to the search for life on Mars.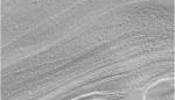 Boulder Clustering on Martian Polygonal Patterned Ground
Travis Orloff (UC Santa Cruz) proposes a new mechanism for boulder clustering unique to Mars and uses observations of boulder clustering around impact features to place constraints on the timescale of boulder clustering.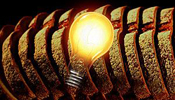 Big Picture Science Radio Show — Since Sliced Bread
Happy Birthday, World Wide Web! The 25-year-old Web, along with the Internet and the personal computer are among mankind's greatest inventions. But are they the biggest of all time?
SETI Institute Scientist Dale Andersen featured in the Explorers Journal
Dale Andersen's work at the Queen Maud Land, Antarctica is featured in the Winter 2013/2014 issue of the Explorers Journal which offers firsthand reporting from those pushing the limits of knowledge and human endurance.