Subscribe to the Astronomical Review and 25% of the order price will be donated to the SETI Institute.
Unique Opportunity to Support the SETI Institute
The Astronomical Review is collaborating with the SETI Institute to raise money in order to better understand life in our universe.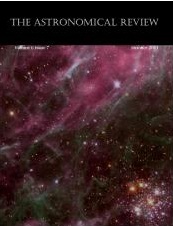 By subscribing to the Astronomical Review using the link below
25% of the price of your order will be donated to the SETI Institute.
http://astroreview.com/page/subscribe-to-the-astronomical-review
The Astronomical Review publishes papers covering recent research and discoveries in the fields of astronomy and cosmology.  
All papers are peer-reviewed

Only a 3-4 month publishing delay

Affordable to both individuals and institutions

Complete online access

No author charges

Thank you, Astronomical Review for supporting the SETI Institute's mission!