Oct. 7 Talk - In the Land of Enchantment: A Decade Exploring Saturn with Carolyn Porco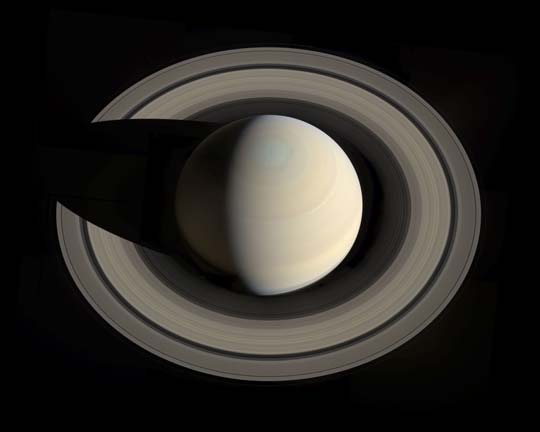 On Wednesday, Oct. 7th, 2015, at 7 pm, Dr. Carolyn Porco (Space Science Institute) will give a free, illustrated, non-technical talk on:  
In the Land of Enchantment: A Decade Exploring Saturn
in the Smithwick Theater at Foothill College, in Los Altos.
The talk is part of the Silicon Valley Astronomy Lecture Series, now in its 16th year.
Since 2004, the Cassini mission has been exploring the giant planet Saturn, its magnificent ring system, and its intriguing moons.   Dr. Porco is the leader of the Cassini Imaging Science Team and one of the most effective interpreters of planetary science in the world.  She will show us some of the wonderful mission images and explain the findings of both the main Cassini orbiter and the Huygens probe that landed on Titan, Saturn's enormous moon (and the only moon with a thick atmosphere.)  Come along for the ride, witness the sights, and feel the magic worked by these emissaries from Earth to the distant and enchanting realm of Saturn.
Carolyn Porco is the Director of the Cassini Imaging Central Laboratory for Operations (CICLOPS) and an Adjunct Professor in the Department of Astrophysical and Planetary Sciences at the University of Colorado.  She was an imaging scientist for the Voyager mission to the outer solar system in the 1980s, and is part of the imaging team for the New Horizons mission at Pluto.  Her specialty is the study of planetary ring and moon interactions, and of the geysers on Saturn's moon Enceladus.  She has appeared frequently on national television news and documentaries, and was a consultant on the movie 'Contact'. In 2010 she was awarded the Carl Sagan Medal of the American Astronomical Society for Excellence in the Communication of Science to the Public. And in 2012, she was named one the 25 most influential people in space by TIME magazine. 
Foothill College is just off the El Monte Road exit from Freeway 280 in Los Altos.  For directions and parking information, see: http://www.foothill.edu/news/transportation.php
For a campus map, see: http://www.foothill.edu/news/maps.php
The lecture is co-sponsored by:
* The Astronomical Society of the Pacific
* The SETI Institute
* NASA Ames Research Center
* The Foothill College Astronomy Program.
We get large crowds for these talks, so we ask people to try to arrive a little bit early to find parking.  The lecture is free, but there is a charge of $3 for parking on campus and exact change is appreciated.
Past lectures in the series can be found on YouTube at http:// www.youtube.com/SVAstronomyLectures