Fragments of the daylight meteor found in California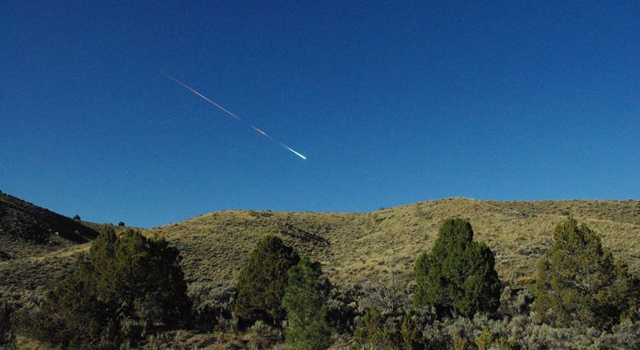 It all started on Sunday Morning April 22 at 7:51am PDT, when several people located in the Northern California and Reno areas reported seeing a bright fireball visible in daylight.
The American Meteor Society compiled a list of 121 visual observations on their web site, an impressive number for a full sunlight meteor. Several observers in Nevada also mentioned having heard a sonic boom, implying that the meteoroid was large enough to penetrate the lower part of Earth's atmosphere.
Bill Cooke of the Meteoroid Environments Office at NASA's Marshall Space Flight Center in Huntsville, Ala., estimates the object was about 3-4 m, weighed in at around 70 metric tons and at the time of disintegration released energy equivalent to a 4-kiloton explosion. (reported in NASA-JPL press release).