Rosalba Bonaccorsi India Spaceward Bound Expedition - August 7, 2016 (Travel Diary Log)
Gathering and preparing for Leh expedition
Today, 29 team members from the United States, India, Australia, and Europe (including Sweden. Spain, Italy) gathered, met, and shared our knowledge, while becoming familiar with the upcoming India Spaceward Bound expedition logistics.  For the next 14 days, we will be living and working together.
The day started as our group went downtown to meet personnel from "Inspired Journeys," the company that is taking care of the logistics for the expedition. To get to their offices, we rode a local bus to explore and connect with the city with a hope to understand its complexity.  New Delhi is a densely populated city and bears societal extremes: extreme beauty and affluence coexisting with extreme poverty. 
In the afternoon, our group had an orientation with the Indian Government. Professor Ashutosh Sharma, Secretary, Department of Science and Technology, Government of India was the Chief Guest.
Additionally, Professor Sunil Bajpai, Director, Birbal Sahni Institute of Palaeosciences (BSIP), Dr. Praveer Asthana, and Mr. Sanjeev Varshney, Advisors Department of Science and Technology, were also present.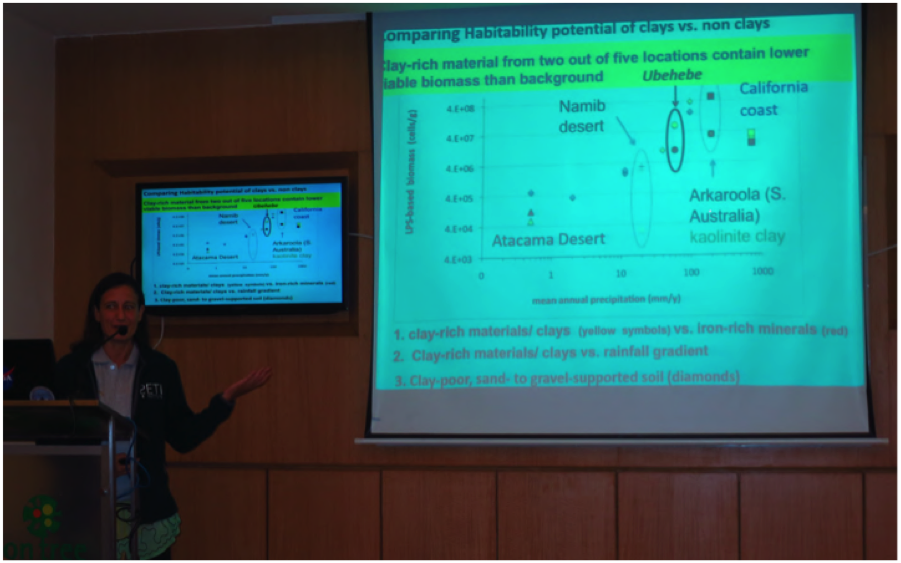 Me (Rosalba Bonaccorsi - Green Team Lead), briefing the Spaceward Bound colleagues about activities to be performed the Biomarker Detection Group.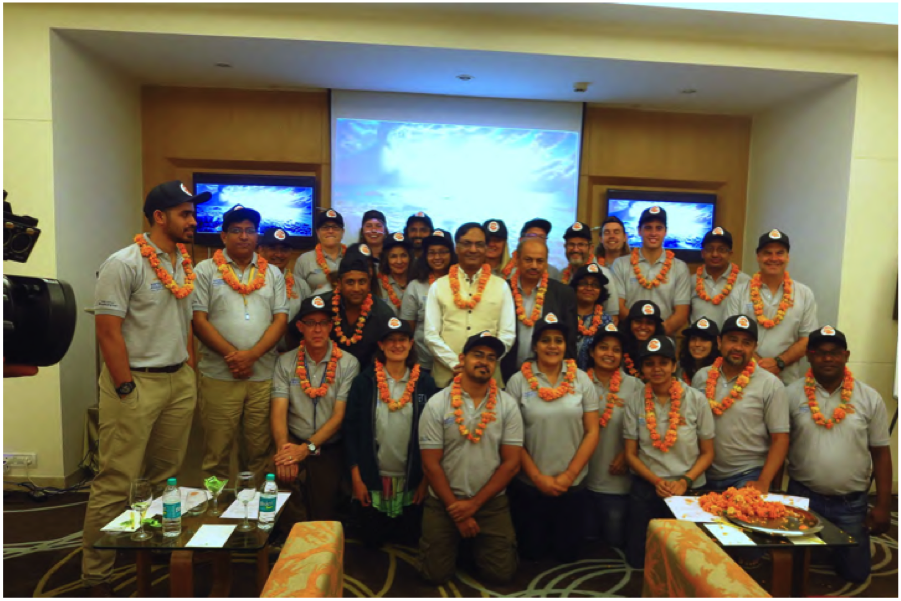 India Spaceward Bound Team members with Prof. Ashutosh Sharma (in the middle), and Sunil Bajpai, BSIP Director.

Jon Clarke (Science Director of Mars Society of Australia) and Koala Astronaut Mascotte presenting an overlook of expedition.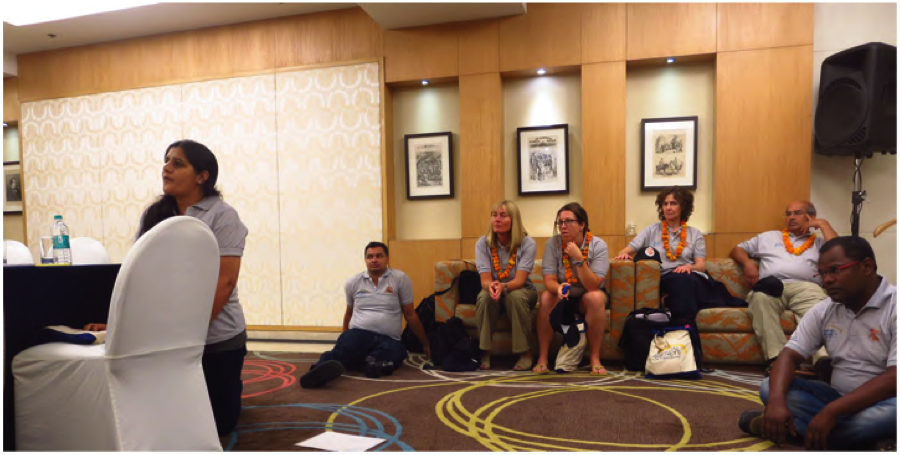 Binita Phartiyal (BSIP geoscientist) presenting logistic and safety briefings the night before departure for Leh/Ladakh. Acute mountain sickness, cold water emersion, and hypothermia will be some potential hazards our group will have to deal with.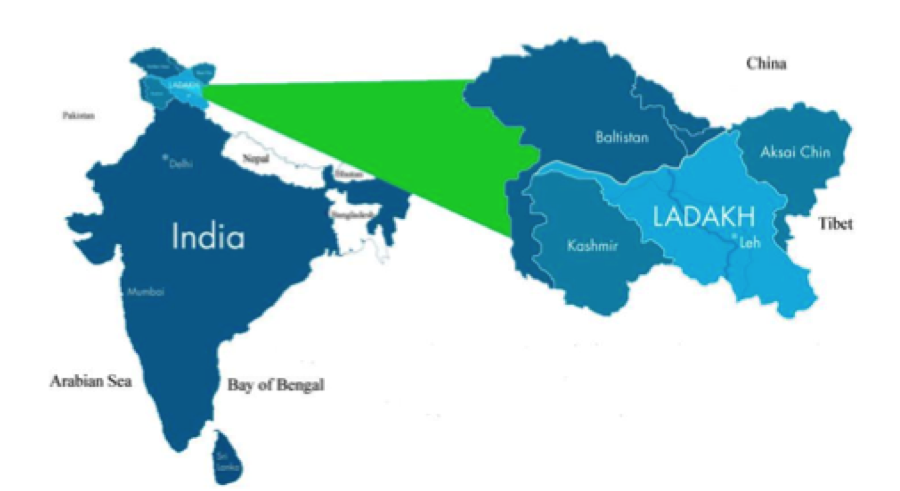 The Leh and Ladakh Region we will be travelling across.
Unfortunately, we did not have much time for sightseeing as we prepared for the expedition.  But several of us did squeeze in a visit to the ruins of Minar Monuments (1537-38 AD) of the Qutub Complex, and the Sanderson's ancient Jantar sundials that can give the local time to an accuracy of few seconds. Afterwards, we returned to our hotel for additional presentations.


Left: The Jantar Mantar gigantic triangular gnomon (equinoctial sundial). Right: Gardens in the proximity of the Prime Minister's Office.