MarsFest 2017: Understanding how Death Valley National Park is a lot like Mars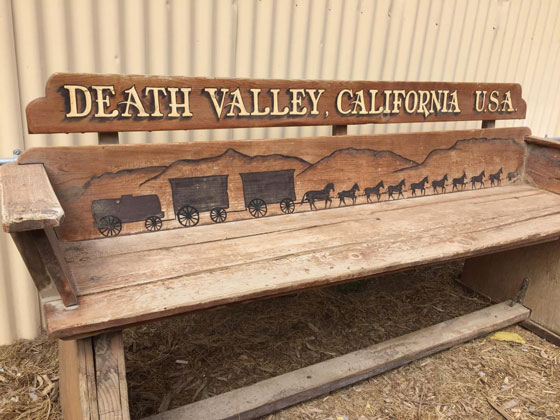 photo credit: Bill Diamond
Death Valley National Park is a lot like Mars was three billion years ago. Death Valley is the hottest place on Earth and the driest place in North America, with less than two inches of rain a year on average. It's host to the kind of extreme environment scientists study when they are trying to understand the building blocks of life on other planets and the kinds of environmental conditions necessary to sustain life. In fact, SETI Institute scientists have conducted field research in Death Valley National Park to test hypotheses about the origin and distribution of certain clays that have been seen on Mars.
All this makes Death Valley National Park a great place to hold MarsFest. A celebration of extreme Earth and space, the fifth annual MarsFest featured presentations and field trips led by representatives from the SETI Institute, NASA Astrobiology Institute (NAI), NASA Ames Research Center, NASA Goddard Space Flight Center, Jet Propulsion Laboratory, (JPL), Death Valley National Park Service, Death Valley National History Association, and the Mars Society. The goal was to provide an opportunity for the public to learn more about Earth and our solar system, and how that knowledge will help us plan for exploration beyond Earth, such as the Mars 2020 mission.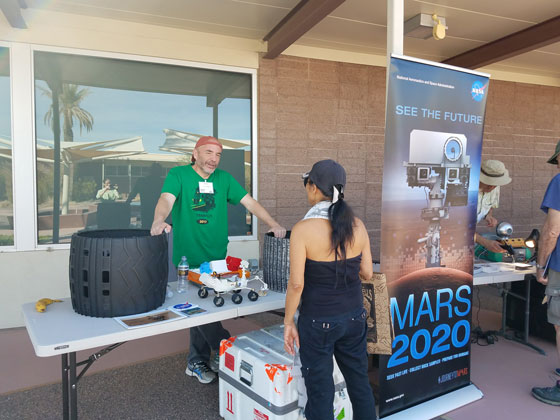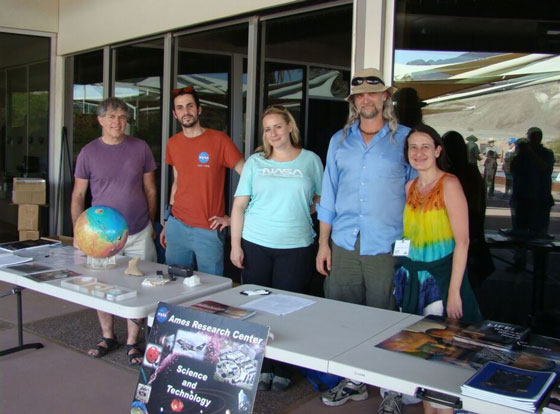 Photo credit: Morgan Cable and David Blacker
MarsFest 2017 was held March 10-12, and more than 6,000 people came through the park over the course of the weekend. Visitors learned about alien caves, participated in mini-rover and NASA payload demonstrations, and considered how to protect places on Earth and beyond. SETI Institute environmental scientist Rosalba Bonaccorsi led a field trip with Penny Boston of NAI to Badwater's microbial-rich evaporate deposits, and gave a presentation of life detection instruments. She also guided visitors through Ubehebe Volcanic Field, a proposed analog test site for claystone deposits investigated by Mars rover, Curiosity.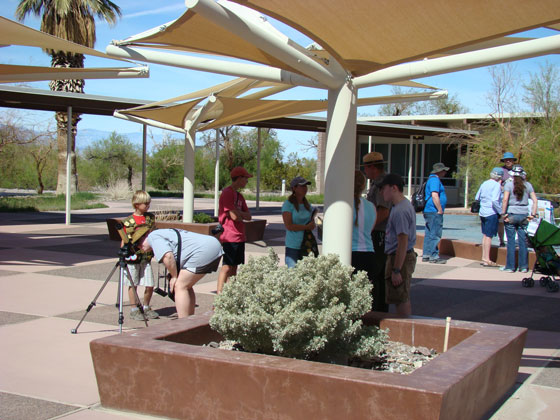 Photo credit: Morgan Cable and David Blacker
"My work is my fun," said Rosalba. "I especially like traveling for work because it involves exploring. I love exploration! I love to show people the unique areas where I work and pass on what I learn."
Additionally, SETI Institute senior scientist, Margaret Race, whose work is largely concerned with planetary protection, fielded questions in a panel discussion about the future of human exploration and the search for life in the solar system. 
MarsFest 2018 has not yet been announced, but stay tuned. The SETI Institute will be there!