Activity Report of the SETI Institute - April 2016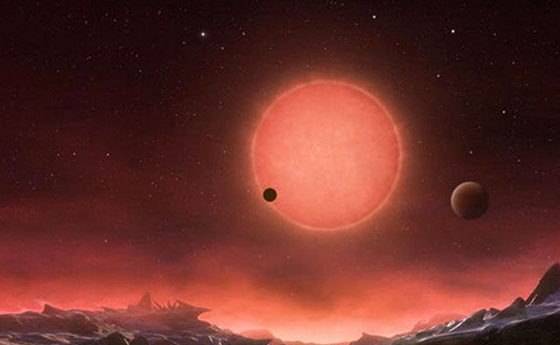 Every day, researchers at the SETI Institute are expanding mankind's knowledge and understanding in the search for life beyond Earth.  Their work includes publication in peer-reviewed journals, research presentations and speaking engagements, technical reports, intellectual property filings, and more.  As part of our outreach commitment to share the Institute's science and research, we are posting our monthly "Activity Report of the Carl Sagan Center" which catalogs the work of our scientists.
Among numerous publications listed in the April, 2016 report are, "Evidence for a changing Martian climate through Al/Si clay unit at Mawrth Vallis," published in Earth and Planetary Science Letters; "How Janus' orbital swap affects the edge of Saturn's A ring," appearing in the journal Icarus; and "Tsunami waves extensively resurfaced the shorelines of an early Martian ocean," in Nature Scientific Reports.
Also in the April Activity Report, you will note ongoing participation by SETI Institute scientists at conferences and events, including Marsfest 2016, held in California's Death Valley, and "Yuri's Night," a celebration of Yuri Gagarin – the first human in space - at the California Academy in San Francisco.  Additional professional and public talks occurred at Santa Clara University, and in Texas, Washington, DC, Austria, Italy, and Switzerland.   
Our quest belongs to all of humankind, and today we're making it easier for you to share in the excitement of discovery and exploration that is daily life at the SETI Institute.
Download the complete April report