Activity Report of the SETI Institute - March 2017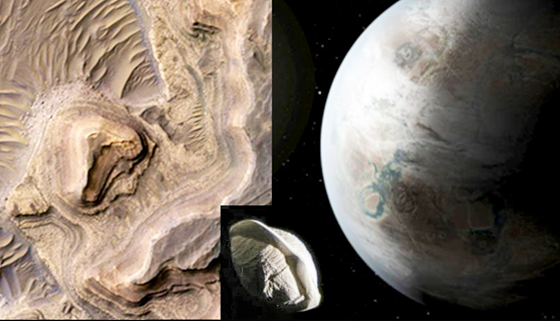 Welcome to the special expanded edition of Where in the Worlds has SETI I Been!
In addition to our weekly summary of SETI Institute publications and activities, each month we will be sharing a comprehensive roundup of what our SETI Institute scientists have been up to. It's pretty incredible to see the breadth and depth of the work they do, from peer-reviewed publications, to scientific conferences, to public talks, and much, much more.
The full report for March 2017 can be downloaded, but here are some highlights:
8 papers accepted or published in peer-reviewed journals, including The Astrophysical Journal, on topics such as Orbits for the Impatient, PAH emission characteristics of the reflection nebula NGC2023, and polycyclic aromatic hydrocarbon emission in Spitzer/IRS maps
From the Lunar and Planetary Sciences Conference in Texas, to the International Astronomical Union symposium, in Puerto Varas, Chile, to NASA's Space Science and Astrobiology Jamboree, SETI Institute scientists participated in conferences throughout the U.S. and internationally
Popular media turn to SETI Institute experts for comment, interviews, and content – publications such as NBC News, Astronomy Magazine, and Sky's Up turned to the SETI Institute for answers and insights in March
Public speaking appearances at the Kavli Institute for Theoretical Physics, Mills College, MarsFest, and more covered topics as diverse as photoevaporation and evolution of gas and dust in discs, the TV series Expanse, and the search for extraterrestrial life
Our new Facebook Live weekly event featured SETI Scientists talking about the Drake Equation, planetary defense, astrobiology, and even Chuck Berry – all live event videos can be viewed on the SETI Institute's Facebook page here: https://www.facebook.com/SETIInstitute/?ref=aymt_homepage_panel
Download the complete March report