SOS: Save our Science!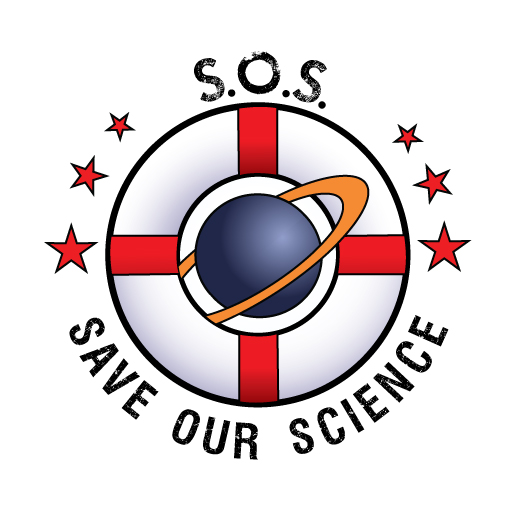 The planetary science budget is under attack!
Many of the most amazing and successful scientific discoveries of the past few decades have come from NASA's planetary exploration program. They include such triumphs as the Mars Exploration Rovers, Spirit and Opportunity, and the Cassini spacecraft's beautiful images of the rings of Saturn, the lakes of Titan, and the jets of Enceladus. But now the future of planetary science is in jeopardy!
The President's proposed Fiscal Year 2013 budget for NASA calls for a 20% cut to the Planetary Science division, as well as deep cuts to Education and Public Outreach. A cut of this magnitude affects many of NASA's planned missions.   Missions to Mars and a flagship mission to Jupiter's moon Europa will be cancelled! Europa and Mars are central to the search for life beyond Earth, and are of great interest to astrobiologists, including the scientists of the Carl Sagan Center for the Study of Life in the Universe at the SETI Institute. The search for life beyond the Earth is one of the most exciting quests in modern science, and this budget would mean abandoning our best prospects for answering the fundamental question of whether we are alone in the Solar System.
We are still early in the budget cycle, and there are still many opportunities for Members of Congress to intervene to help save our science. Congress needs to hear from both scientists and members of the general public that there is shock and dismay at this unprecedented, unjustified, and unacceptable budget cut to one of NASA's most successful programs. Congress is on spring recess for the first two weeks of April, providing us with an opportunity to meet with Representatives, Senators, and their staff members at their home offices in local districts without having to travel to Washington, DC.
This is what YOU can do to help us save our science:
Use this website to get contact information for your two senators and your congressional representative.
Write a letter, to all three, stating your support for planetary science in the NASA budget. Please feel free to use this sample text as a starting point:
Call and make an appointment to visit the local offices of one or more of your members of Congress. They, or their staff members, are always pleased to meet with constituents. Bring a copy of your letter with you to leave behind.
If you can't visit in person, send a hard-copy of your signed letter to each of your representatives.  Due to security scans, letters can take up to 6 weeks to be delivered.

Now is a good time to write so that your message arrives before the May/June budget hearings!

If you can't mail a letter, consider faxing a signed letter or calling to express your support for planetary science. Emails don't have as much impact as visits, letters, faxes, or calls.
SHARE WITH YOUR FRIENDS! Congress needs to hear from as many constituents as possible, in many different states / districts. Please forward this webpage to your friends and relatives, post on your blog, Twitter, Facebook, or other social media and/or professional sites, and encourage others to take action as well.
This is just the first step to begin the process of reversing these devastating budget cuts. There will be follow-up opportunities this spring and summer to influence the budget cycle, so expect to hear more in the coming months about other actions you can take.
Thank you for your support and help to keep our science alive!!