Amy Baker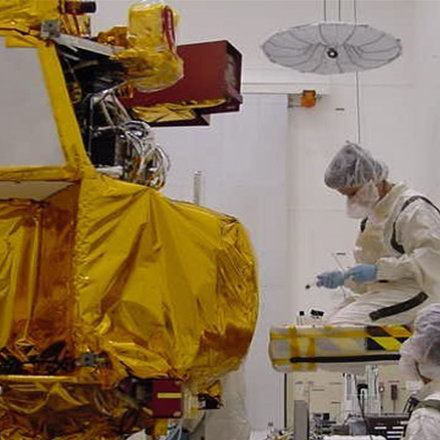 SETI Project Manager
Disciplines: Planetary Protection
Degree/Major: UNIVERSITY OF WYOMING: B.S. in Chemistry, May 1985; degree certified by the American Chemical Society.
Curriculum vitae: AmyBakerVITA2020.pdf
abaker@seti.org
Biography
Amy's primary career focus for the past 25 years been the implementation and validation of planetary protection requirements on flight projects.  At the request of the NASA planetary protection office, she has provided independent onsite sampling audits of Mars bound flight missions including Mars Exploratory Rovers (MER), Mars Science Laboratory (MSL) and most recently Mars 2020 (Perseverance Rover).  Prior to joining SETI, she owned Technical Administrative Services, a woman–owned small business that specialized in providing planetary protection technical support and training.  As senior engineer with Lockheed Martin Astronautics, Ms. Baker worked as the Technical Lead for the Planetary Protection Laboratory directing all laboratory activities including biological monitoring of spacecraft, propulsion research and development, analytical method development, and launch support at Cape Canaveral Air Force Base.  During her tenure with the National Renewable Energy Laboratory she served as the Deputy Director for the Hydrogen Research Program for the Department of Energy.  In this position she coordinated programmatic efforts in technology transfer and public outreach, program planning and review and subcontract management.  Ms. Baker was the Secretariat to the International Energy Agency Executive Committee on Hydrogen Research and provided planning for congressionally mandated meetings and annual reviews for the U.S Hydrogen Program.  She completed her B.S. in Chemistry at the University of Wyoming.  Ms. Baker joined SETI in 2015 to continue her work in Planetary Protection.