Activity Report of the SETI Institute - May 2017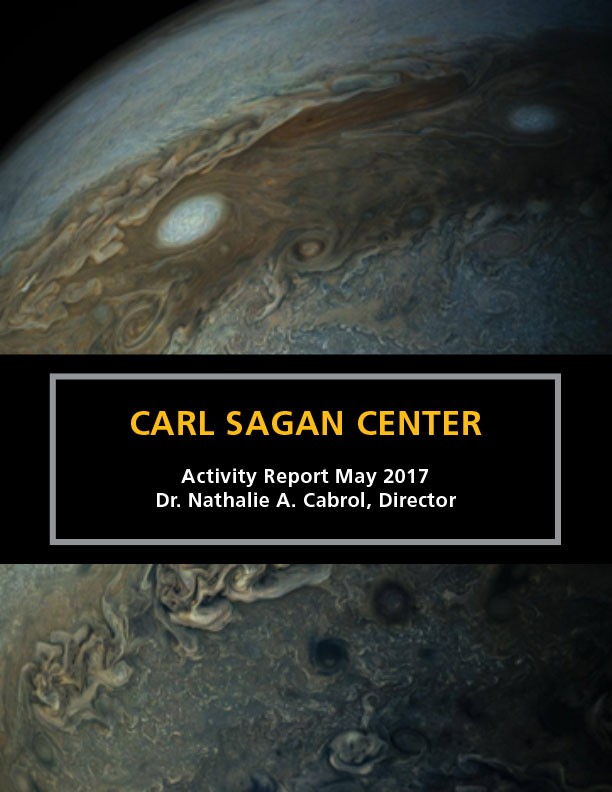 The Carl Sagan Center Activity Report for May 2017 is out and can be downloaded here. 
The SETI Institute scientists have had a busy spring and here are some highlights:
- 19 papers accepted or published in peer-reviewed journals such as The Astronomical Journal, Icarus and The Astrophysical Journal
- SETI Institute scientists participated in conferences and events including the International Planetary Dunes Workshop, the Conference on Environmental Systems, the Planetary Defense Conference and the American Astronomical Society's Division on Dynamical Astronomy Meeting
- SETI Institute experts wrote for or were interviewed by popular media including The Verge, Newsweek, Time and NBC News
- Public speaking events included presentations to students at several middle and high schools, appearances at Caltech and Stanford University and a talk at Denver Comic Con
- Facebook Live events in May visited Janice Bishops minerology lab, joined Franck Marchis and Michael Busch at the Planetary Defense Conference in Tokyo and also went to Namibia with Bill Diamond. All our Facebook Live event videos can be viewed on the SETI Institute Facebook page.