SETI Institute's Margaret Race Earns National Praise for "Science Cafe"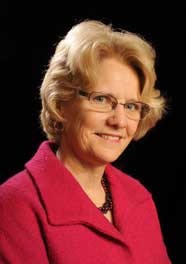 LAFAYETTE -- The California local section of the American Chemical Society took leadership to new heights with four ChemLuminary Awards announced at the annual ACS National Meeting in Philadelphia on Aug. 21.
Meanwhile, 2,963 miles away at the Lafayette Library and Learning Center, earning the national ACS nod for "Best Activity or Program in a Local Section Stimulating Membership Involvement" triggered a celebration louder than the Liberty Bell ever was.
The Science Cafés' recognition highlighted a concept that began in an Orinda restaurant.
Marinda Wu, the American Chemical Society's president-elect in 2012, was the revolutionary thinker whose Petri dish gatherings at local eateries for scientific shop talk grew to become a robust program on the library's calendar. Monthly chemical society-library collaborative meetings feature expert speakers who unpack the scientific marvels in everything from pianos to chocolate to origami to Civil War-era medicine.
Library foundation President Kathy Merchant heads the small but mighty steamship of loyal staff and volunteers who recruit the speakers and host the events.
Thrilled at the announcement, Merchant set off a volley of "Woo-Hoo!" emails between Wu, Dr. Margaret Race (an ecologist with the Mountain View-based SETI Institute and an early partner in the Science Cafés) and countless luminaries involved in the Science Cafés' success.