Announcing The SpaceBall Line Up: Lightning Space Talks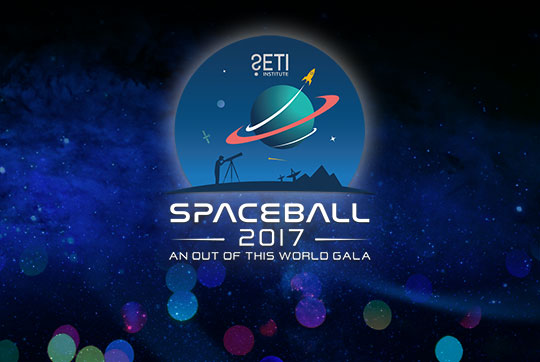 SpaceBall is coming on April 22 at the Hilton San Jose. Held in conjunction with Silicon Valley Comic Con, SpaceBall celebrates Silicon Valley's enthusiasm for space and passion for exploration and innovation. It's not your average fundraiser and will feature a wide variety of experiences including Theramin music by Project Pimento, a virtual reality demo from Oculus, a Discovery Dome planetarium, cocktail buffet with astronaut ice cream for dessert and a live auction of out of this world items. 
Also included will be a line-up of fast-paced and engaging Lightning Space Talks from world-class researchers and scientists:  
 

Jill Tarter – Speeding up the SETI Process

Pascal Lee – Finding Mars on Earth

Mark Showalter – Pluto and its Moons

Franck Marchis – Discovering Asteroids with Moons

Margaret Race – Protecting our Planet

Seth Shostak – Are We Looking for the Right Kind of Alien?

Michael Busch – The Hazard of Asteroid Impacts

Andrew Franknoi – The August 21 "All-American" Eclipse of the Sun
Join us on our journey of exploration, discovery and inspiration! There are several ticket levels and packages available, but SpaceBall is selling out quickly. Don't miss out!