Get ready for the total eclipse of the sun, August 21, 2017
We are OUT of Eclipse glasses
but you can still sign up for our mailing list to get the downloadable resources and we'll also send you updates on all the activities of the SETI Institute

Are you ready for the Great American Eclipse on August 21? Across a 60-mile-wide swath, from Oregon to South Carolina, the eclipse will be total. Everyone on the continent will be able to see a partial eclipse with 70% or more of the Sun covered by the Moon. It's time to get ready and we can help!
BEWARE! Looking at the Sun can cause serious eye damage. Always use eclipse glasses to observe the partial phases of the eclipse. The only time it is safe to look directly at the Sun is during totality, which lasts for only a few minutes. At all other times, eye protection is required. Only use certified eclipse glasses.
A solar eclipse occurs when the Moon passes between Earth and the Sun, blocking the Sun's rays and casting a shadow on Earth.
Want to safely view the eclipse, hold an eclipse party, or just learn more? We have all the resources you need from guides on "How to view the 2017 Eclipse Safely" and "Preparing for the Upcoming Eclipse" to a map that shows the path of the eclipse. (6 pdfs in all)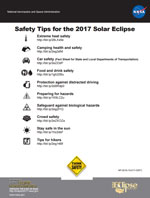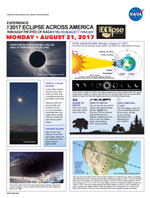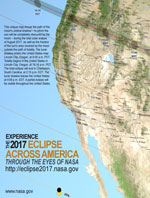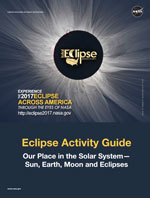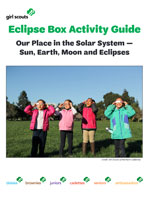 Sign up with your name and email below, and we'll send you a package of downloadable information and tools to help you experience the eclipse to the fullest. Remember to confirm your email, once you've subscribed.
If you include your mailing address, we'll send you a 10-pack of eclipse glasses*
The next total solar eclipse the cross the USA is in 7 years in 2024! So, don't miss out!
* Offer valid while supplies last. Limit 1 10-pack per address.